Persistently knock at doors that seem to never open: founder of the medtech startup shares the art of selling your solution in Kazakhstan
Publish date:
03.08.2023, 17:53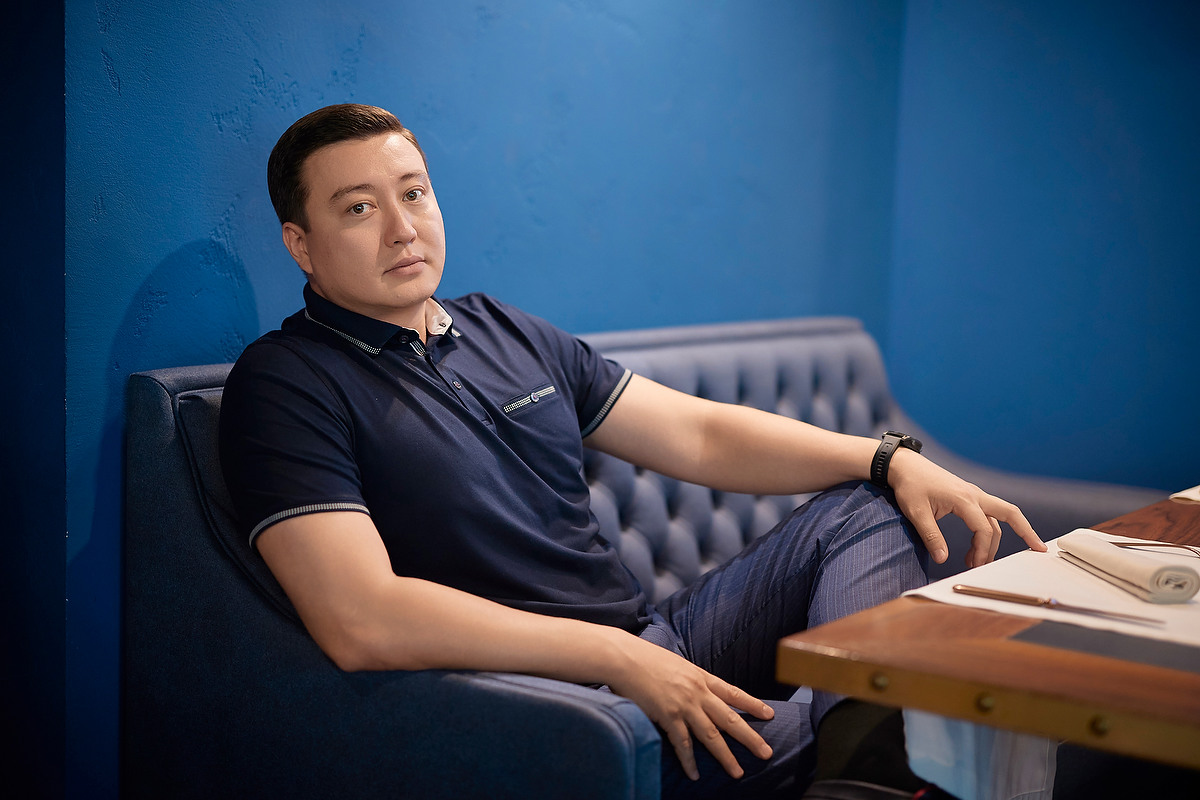 MED365 offers a solution that enables workers in dangerous or hazardous industries to complete pre- and post-shift medical examinations in just a minute. This innovative approach is made possible through an automated system of medical examination (ASME), which includes a thermometer, tonometer, alcotester, and pupillometer for measuring pupil width. The collected data is then sent to a specialized system, where it undergoes processing by artificial intelligence. The AI promptly notifies doctors about any potential health issues detected in individuals.
Less than a year ago, we had a conversation with Chingiz Kulakhmetov, the startup's founder. During our discussion, he expressed his ambition to increase sales for the ASME in Kazakhstan. He also spoke about his efforts in developing a comprehensive informational medical system and his intentions to expand into new markets, with a primary focus on Uzbekistan.
As part of the joint project "100 Startup Stories of Kazakhstan" by Digital Business and Astana Hub, we requested Chingiz to share his accomplishments in the plan, the benefits of participating in the Hero Training program in Silicon Valley, and insights on promoting a product to attract both the quasi-state and state sectors in our country to purchase it.
"100 Startup Stories of Kazakhstan" is the joint project of Digital Business and Astana Hub. The project showcases the inspiring journeys of Kazakhstani entrepreneurs and Astana Hub participants from various countries who are revolutionizing the tech industry with their innovative products and services. We believe that one of them will eventually rise to the status of a Unicorn company, thereby elevating Kazakhstan's reputation in the global IT market. Through this endeavor, we hope to ignite the spirit of entrepreneurship within readers and encourage them to establish their own daring and creative startups.
The project is available in three languages – Kazakh, Russian, and English, and is absolutely free for our heroes. If you are interested in being a part of this inspiring initiative, feel free to reach out to us at editor@digitalbusiness.kz.
«We were one of the 10 projects that caught the interest of Draper University»
– Chingiz, how beneficial was the trip to the USA during your participation in the Hero Training acceleration program organized by Astana Hub and Draper University?
– Firstly, the trip to Silicon Valley was eye-opening, and I had the chance to witness the exceptional organization and innovation there. Meeting so many successful individuals from Kazakhstan who had studied at prestigious institutions like Stanford and Harvard and now held key positions at companies like Google and Meta was truly inspiring. Networking with them was an invaluable experience.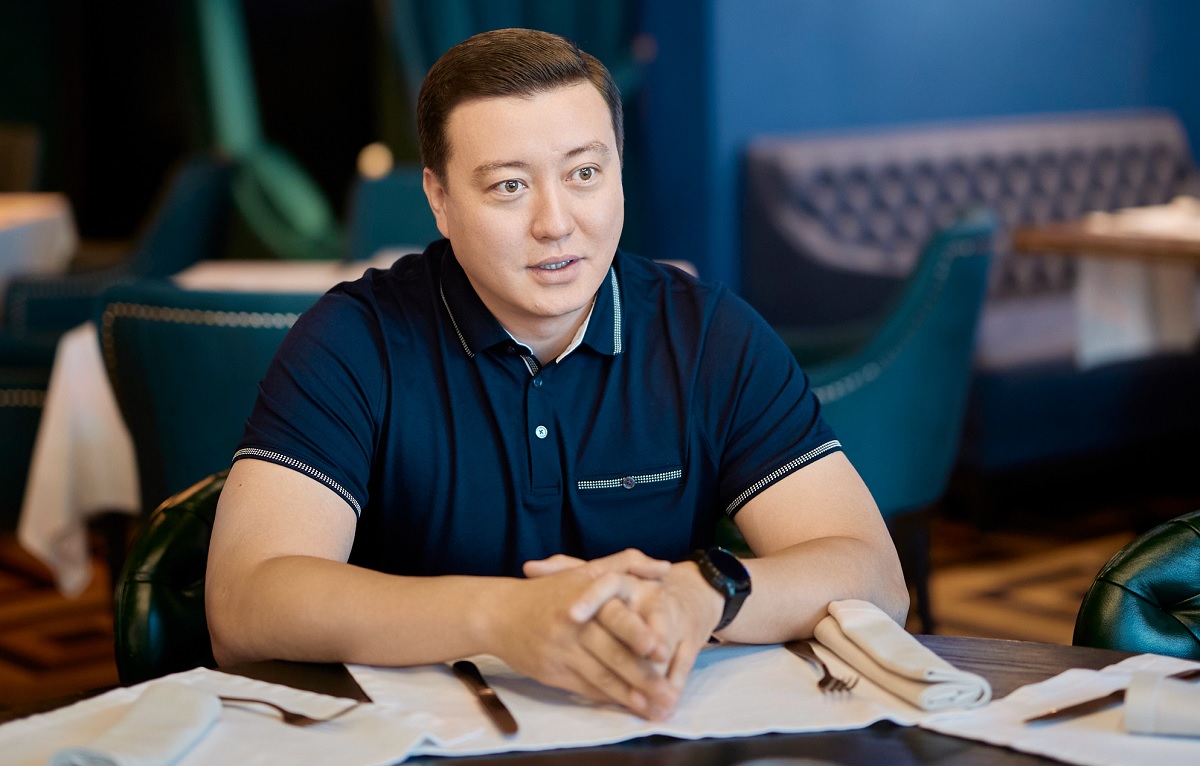 Secondly, the five-week training provided me with numerous valuable insights. Interacting with startup founders from various countries allowed me to understand the challenges they face in sales and expanding their ventures in their respective markets. It was a great learning opportunity.
Lastly, the survival trip was unforgettable. For four days, we were cut off from our phones and taken to Northern California. Engaging in activities like walking for 4 kilometers, night orienteering, shooting different types of guns, and carving chicken brought us closer as a group. This experience helped me overcome my fear of speaking English, and I even managed to deliver pitches in English afterward.
– Did you achieve results from a business perspective?
– We were one of the 10 projects that caught the interest of Draper University. Soon, I will be traveling to the USA again for more specific discussions and to demonstrate our equipment and software.
The US market appeals to us, especially given the popularity of health management solutions there. Many companies with over 1,000 employees take employee health monitoring seriously, making our solution ideal for them.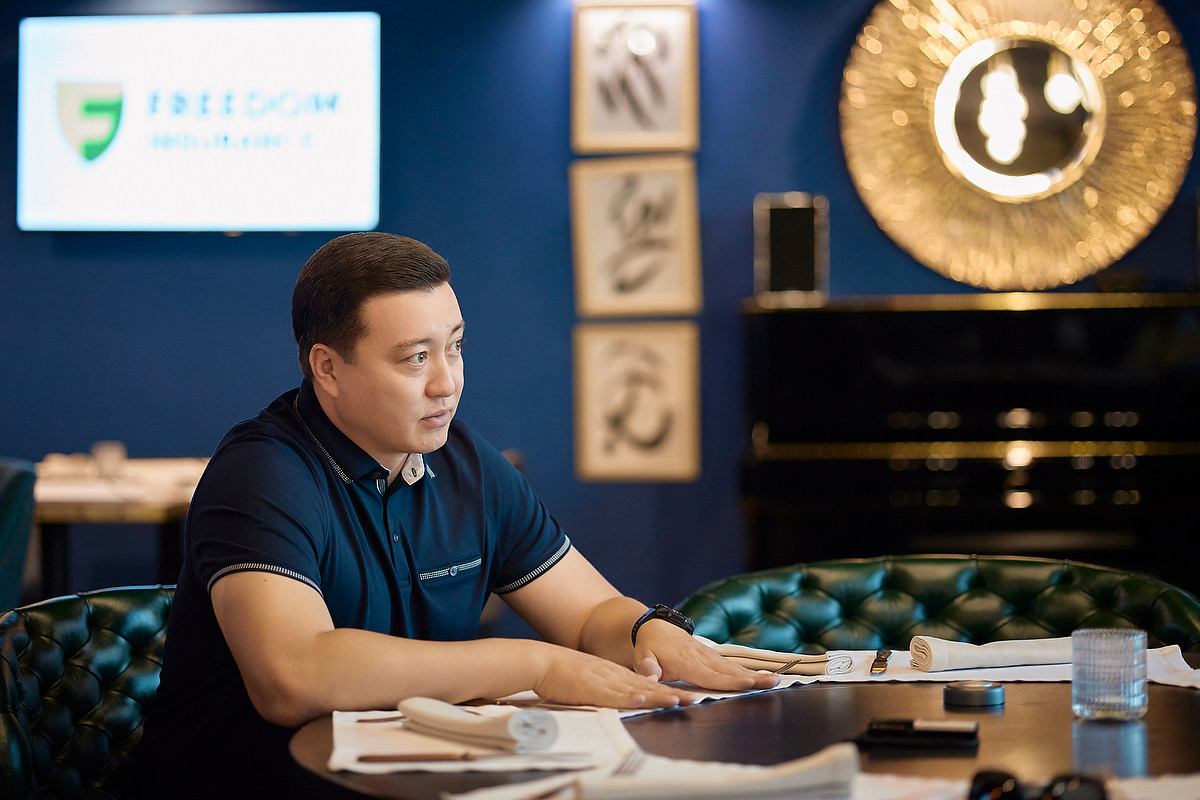 However, before starting a pilot project, we need to address issues with certification and obtain approvals from the FDA (the US Department of Health and Human Services). Nevertheless, we are confident that we can handle these requirements.
Additionally, we are eager to register at the Silkroad Innovation Hub (Center for startups and IT professionals from the Central Eurasia region opened by Astana Hub in Silicon Valley). This registration would enable us to establish our representation office in the USA.
– Based on what you mentioned, have you decided to concentrate on the US market?
– No, not entirely. Currently, we are testing the waters and exploring various options, including the MENA region. We recently reached a small agreement with a company from Abu Dhabi that is willing to distribute our product. We are already sending hardware for pilot projects in that area.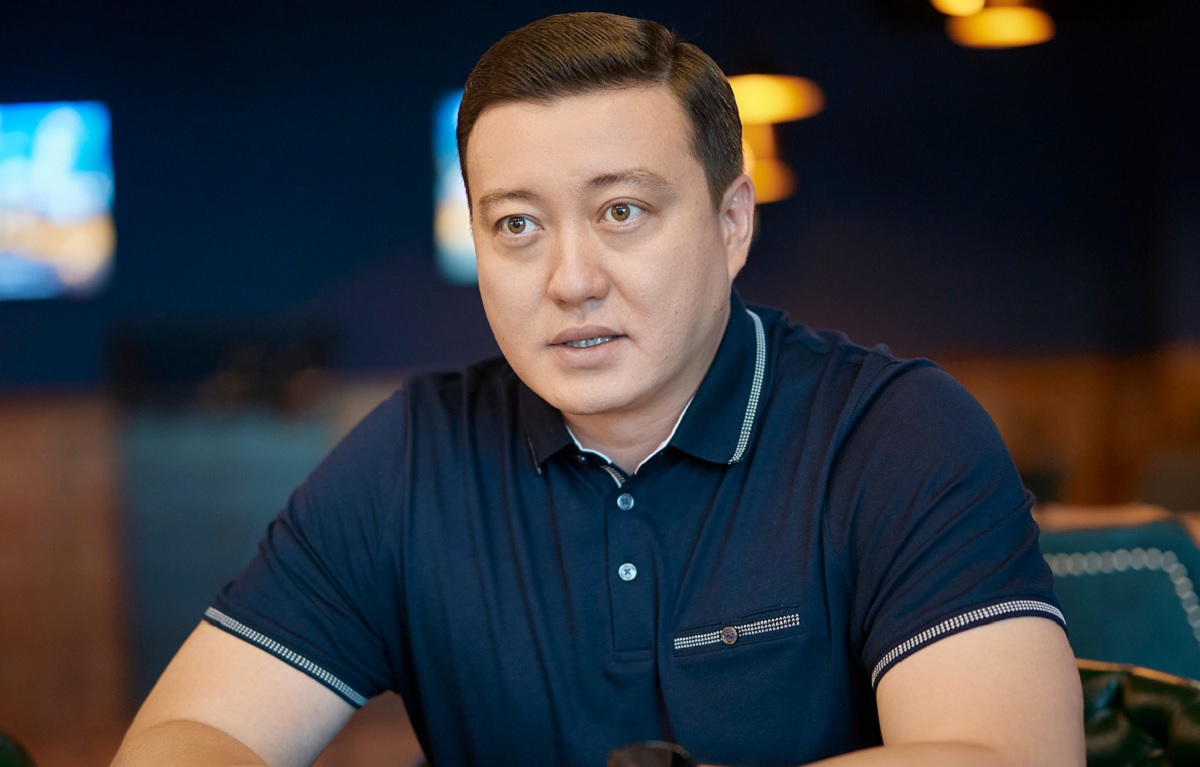 Saudi Arabia is also on our radar. We see potential in establishing IT infrastructure in their large production facilities. Attending the LEAP conference highlighted the loyalty towards products from Kazakhstan, which has led us to consider opening a regional office to facilitate market entry.
We haven't given up on Uzbekistan, though there have been bureaucratic obstacles. Nevertheless, we remain hopeful that within six months, we will obtain the required certificates and begin operations. Additionally, we have supportive partners who are willing to assist us in this endeavor.
– Did you manage to reduce the dimensions of the medical equipment to facilitate easier market expansion, as you planned?
– Partially. We successfully created a pilot sample weighing 18 kilos, whereas our current equipment weighs 75 kilos for comparison.
The optimization was achieved by replacing metal components with recycled plastic. Presently, we have 3 or 4 equipment modifications at various stages of readiness. One of the samples is set for mass production, while the others are undergoing testing. Customer feedback is essential, and we are diligently working to produce high-quality hardware based on their input.
«We integrate AI into our software»
MED365 CEO, Arman Baimukhanov, joins our conversation
– How is business going in Kazakhstan now?
Chingiz: – Among the many news updates, the most important one is that Arman Baimukhanov is now our CEO and responsible for project development in Kazakhstan. Currently, my focus is on launching the project in other countries.
Arman: – I can confirm that everything is going well. We recently signed a three-year contract with a company for a substantial amount, and we were also able to secure investments in the products we are currently developing. Our ideal scenario would be to have similar agreements with other key customers, creating a win-win situation.
– When you mention new developments, are you referring to software or hardware?
Arman: – Both. At the moment, we are integrating AI into our software to improve forecasting and analytics. Additionally, we have successfully integrated AI into the pupilometer, which may aid in identifying synthetic drug users.
Chingiz: – The signs of synthetic drugs cannot be detected in blood tests or urine tests. However, they can be identified through pupil reaction.
Currently, our equipment is being utilized in drug abuse clinics, where photos of patients are taken after their admission with drug intoxications and again after 10 days. This data is used to educate the neural network, enabling it to determine whether an individual has used drugs. It is essential to emphasize that all data is anonymized and stored on the medical institution's servers.
We aim to continue integrating our equipment with a tonometer and alcotester. In critical situations, AI will signal medical personnel if a person is experiencing health problems.
– What about the equipment?
Arman: – We are also working on projects focused on improving medical services in rural areas, especially in areas with limited or no internet connectivity. We have developed a test sample of equipment that can be used in medical offices to conduct initial tests, including blood tests, urine tests, electrocardiograms, and more. The results of these tests are automatically transferred to the medical system.
Our aim is to be a part of the national project "Modernization of Rural Healthcare".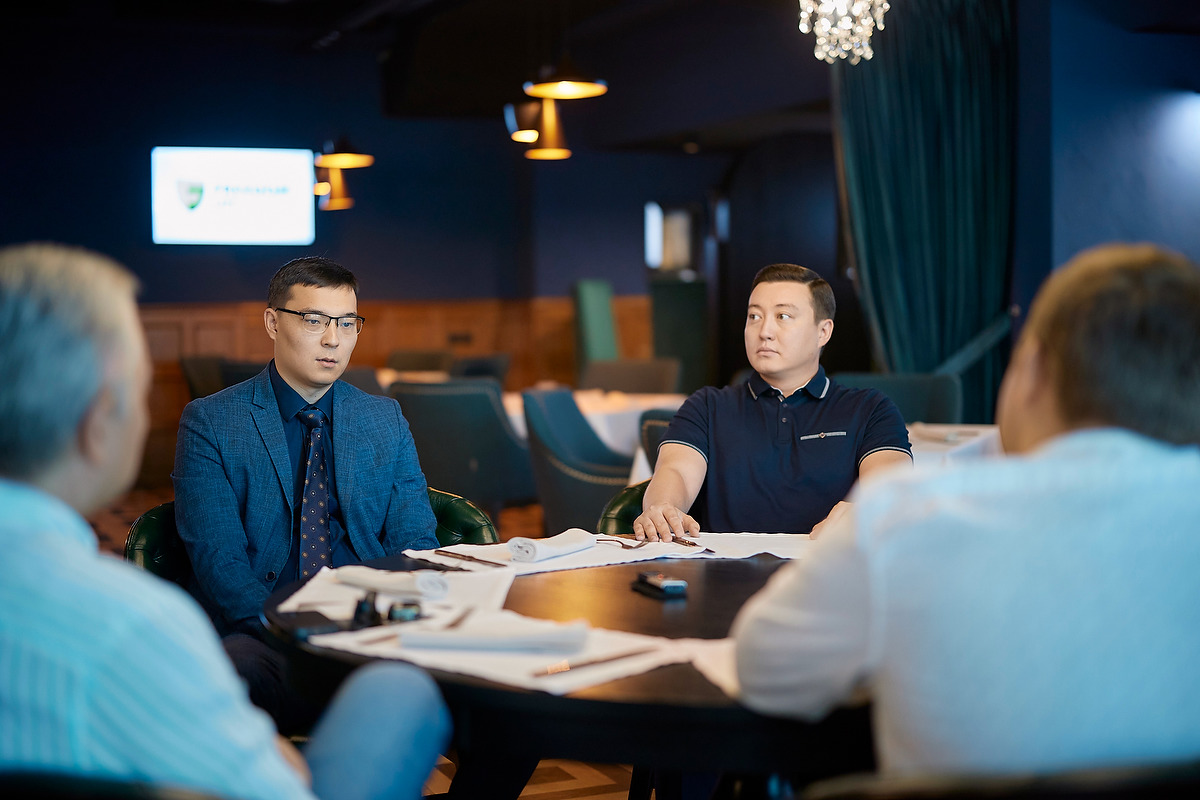 In another case, a customer wanted our equipment installed in the field. We managed to find specialists who developed an autonomous container with smart home features and integrated our equipment into it, successfully meeting the request.
We always strive to fulfill our customers' wishes, even if it involves additional expenses at the moment. This approach is crucial to ensure smooth sales and maintain customer satisfaction.
– Did you succeed in transforming the business model to enhance economic efficiency, such as renting or leasing your equipment instead of selling it, and replacing service maintenance with a subscription fee?
Chingiz: – Partially, we have made progress with the equipment. However, it turned out that not everyone is prepared to lease or rent. Many companies do not have such expense items in their budget, and only a few are interested in renting. Overall, the market is not fully ready for this model. As a result, we are considering a shift to a subscription-based model, where we would be paid for each medical examination.
Arman: – The subscription fee model has been successful for us. Currently, we offer three packages: regular, professional, and custom, which has positively impacted our sales. However, we are still a considerable distance away from achieving profit, including operating profit.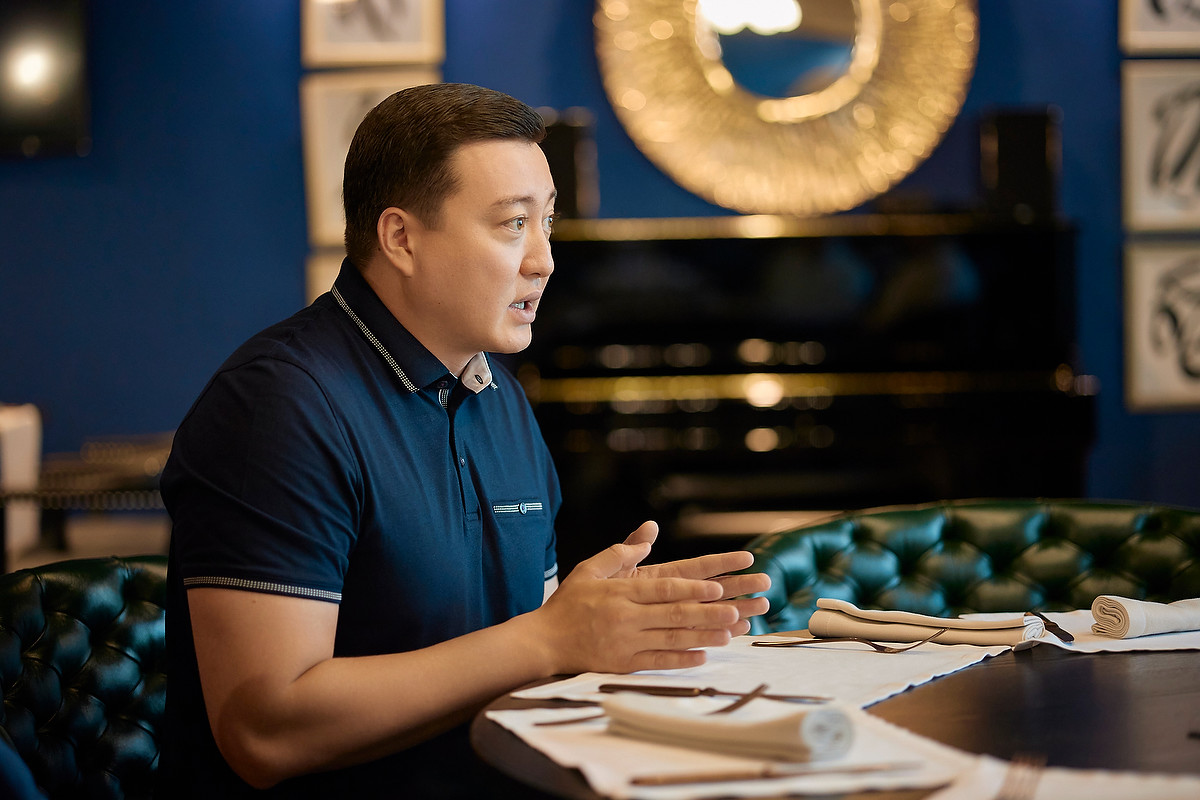 Chingiz: – Currently, we allocate funds for developing adjacent projects and enhancing production capabilities. In other words, we are investing money in development, and the financial aspect is not critical to us.
«We are prepared to undertake pilot projects even if we are explicitly informed that no one will pay for them»
– Are you currently working with the state?
Arman: – We are making efforts to work with the state. We have had pilot projects with the Ministry of Defence of Kazakhstan, as we identified opportunities to assist with some of their critical issues. However, the situation is still uncertain and unclear.
Chingiz: – We only propose our solutions where we see a genuine necessity. We do not intend to chase after every opportunity as it would be a waste of our time and efforts.
Two major problems arise when working with the state. Firstly, their budget is planned one year ahead, and if the costs for our product are not budgeted, it becomes highly probable that we will not make any sales. Even spending a year trying to get through to the akimat's door may yield no results, as the civil officer advocating for our solution might get dismissed, requiring us to start the process all over again.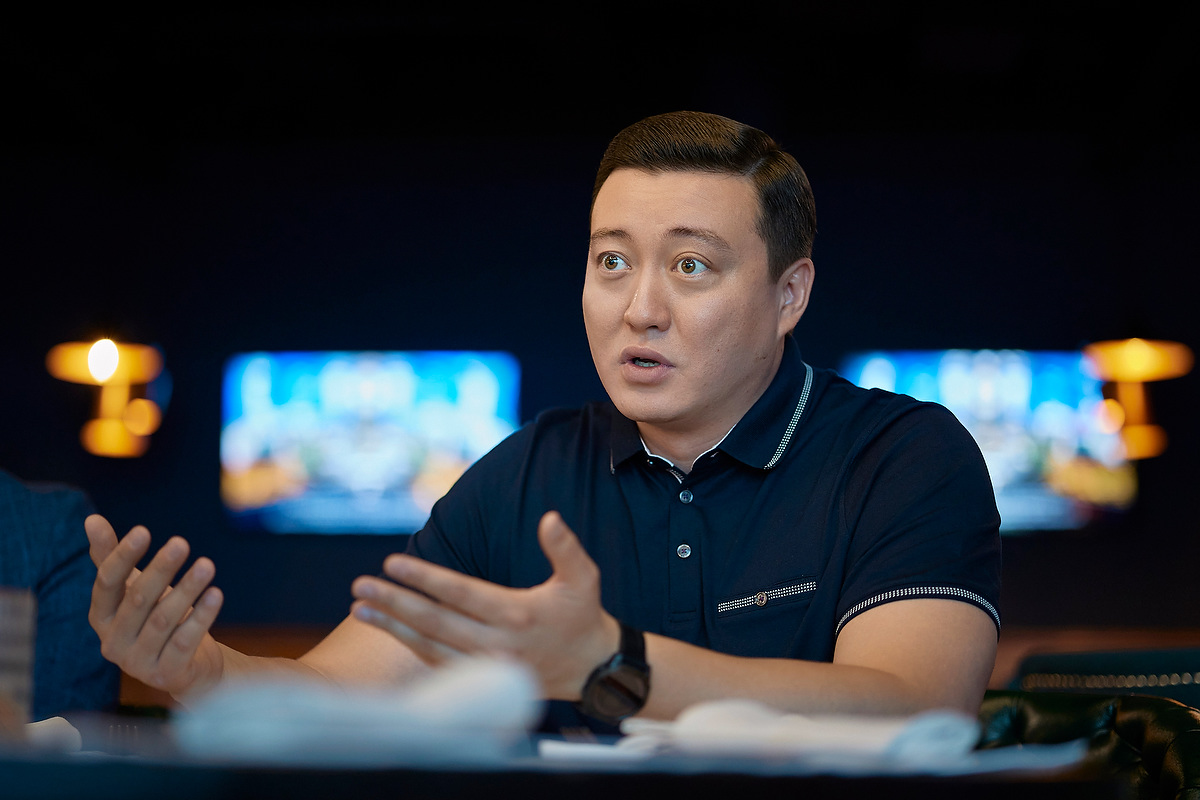 The second problem is that not all officers within the state comprehend the benefits of digitalization. We repeatedly explain to them how it can simplify their work, improve efficiency, but often, there is no response. Some say, "It is easier for us to hire a nurse practitioner to conduct medical examinations."
However, there are instances of success as well. For example, a subsidiary of the akimat responsible for roads responded positively to our proposal. After understanding how we could assist, they allocated funds in their budget, and we successfully concluded an agreement.
– So it seems like it is possible to push, doesn't it?
Chingiz: – These are isolated cases at the moment. The success depends on the individual you are dealing with and their role as a decision-maker. If they have a good understanding of technologies and care about their employees' health, you can find common ground.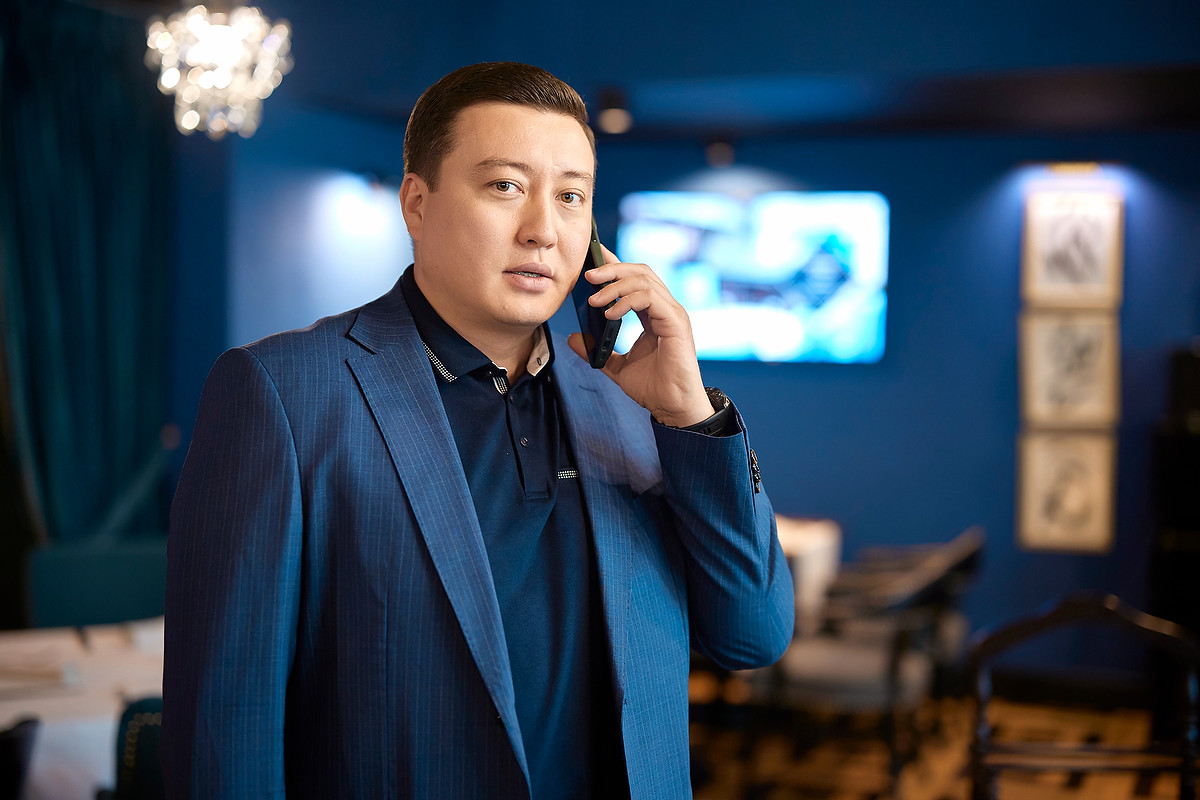 As a startup founder, persistence is crucial. You should not give up after facing initial rejections. Being determined and tenacious is our approach. We are willing to pursue pilot projects even if we are told upfront that no one will pay for them. We are undeterred because what matters to us is seeing how the story unfolds. It is not uncommon for people to come back once they secure the budget.
The key is to never give up and keep knocking on doors, even those that seem perpetually closed. With perseverance, the desired results will soon come our way.