People with сomputer vision: kazakhstan startup Verigram's journey from developing a biometric Identification system to securing a spot among the global top 10 solutions
Publish date:
10.08.2023, 10:30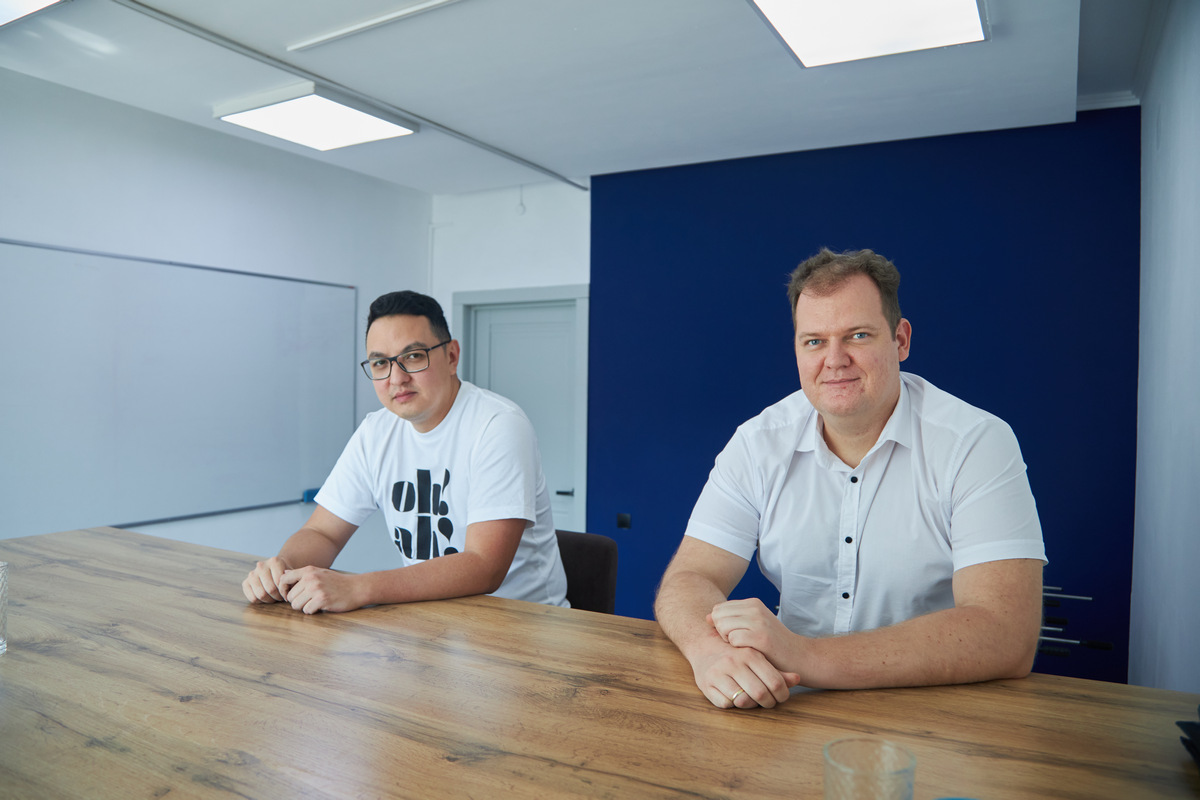 Verigram, one of the pioneering startups in Kazakhstan specializing in computer vision, was founded in 2017, gaining fame for its AI-driven biometric identification system. In 2022, this cutting-edge technology earned a spot among the top 10 most accurate identification systems, as recognized by NIST. The interview with cofounders Adlet Mukashov and Igor Littig for Digital Business sheds light on the inception of Verigram and explores why the company chose to expand its operations in Southeast Asia rather than the USA.
"100 Startup Stories of Kazakhstan" is the joint project of Digital Business and Astana Hub. The project showcases the inspiring journeys of Kazakhstani entrepreneurs and Astana Hub participants from various countries who are revolutionizing the tech industry with their innovative products and services. We believe that one of them will eventually rise to the status of a Unicorn company, thereby elevating Kazakhstan's reputation in the global IT market. Through this endeavor, we hope to ignite the spirit of entrepreneurship within readers and encourage them to establish their own daring and creative startups.
The project is available in three languages – Kazakh, Russian, and English, and is absolutely free for our heroes. If you are interested in being a part of this inspiring initiative, feel free to reach out to us at editor@digitalbusiness.kz.
«Verigram emerged as one of the pioneering developers in the field of computer vision in Kazakhstan»
—I wanted to begin with your story as the project founders. Please share the background of your team.
Adlet Mukashov: — As a financial expert by profession, I gained experience working in international corporations and the telecom industry before joining a major mining company in Kazakhstan. My last employment as an employee was at one of the Kazakhstan IT companies, where I was introduced to the development and culture of technological business. There, I collaborated with Uakhat Bastimiyev and Askar Yedilbayev, who would later become my co-founders at Verigram.
Chingiz Kenshimov and Uakhat Bastimiyev have been acquainted since their school days. Chingiz, who is a developer, pursued his AI specialization at Imperial College London in England. Before joining Verigram, he was involved in another startup focused on computer vision. Meanwhile, Uakhat actively participated in IT transformation programs within the mining and logistics industries.
Igor Littig: — After completing my university studies, I spent around a year working at my parent's company. During my time there, I assisted with various engineering tasks, ranging from launching the website to setting up a surveillance camera network. After saving up some money and enhancing my English skills, I traveled to England to pursue further education. I became acquainted with AI-based technologies and earned a diploma. Upon returning to Kazakhstan in 2016, I began my search for a startup team to join, eventually connecting with the team I'm with now.
Adlet: — In summary, Verigram was initially established by a group of five individuals. However, during the course of development, Askar Yedilbayev decided to depart from the project and relocated to the USA, resulting in the team consisting of four members dedicated to furthering the project.
— Thank you. To the best of my recollection, during 2017, computer vision represented an innovative field. What were the developments occurring in this industry both within Kazakhstan and on a global scale?
Adlet: — The startup ecosystem in Kazakhstan was in its infancy, characterized by a limited number of companies involved in software product development. Around that time, the trend of AI made its way to our region. Globally, numerous projects emerged aiming to leverage AI and computer vision for process automation.
Recognizing the scarcity of such companies in Kazakhstan, we made the strategic choice to pioneer the development of this technology.
Igor: — A surge in deep learning emerged during a phase when accessible and user-friendly tools for training deep neural networks materialized. The barrier to entry diminished, allowing any dedicated programmer to innovate effectively.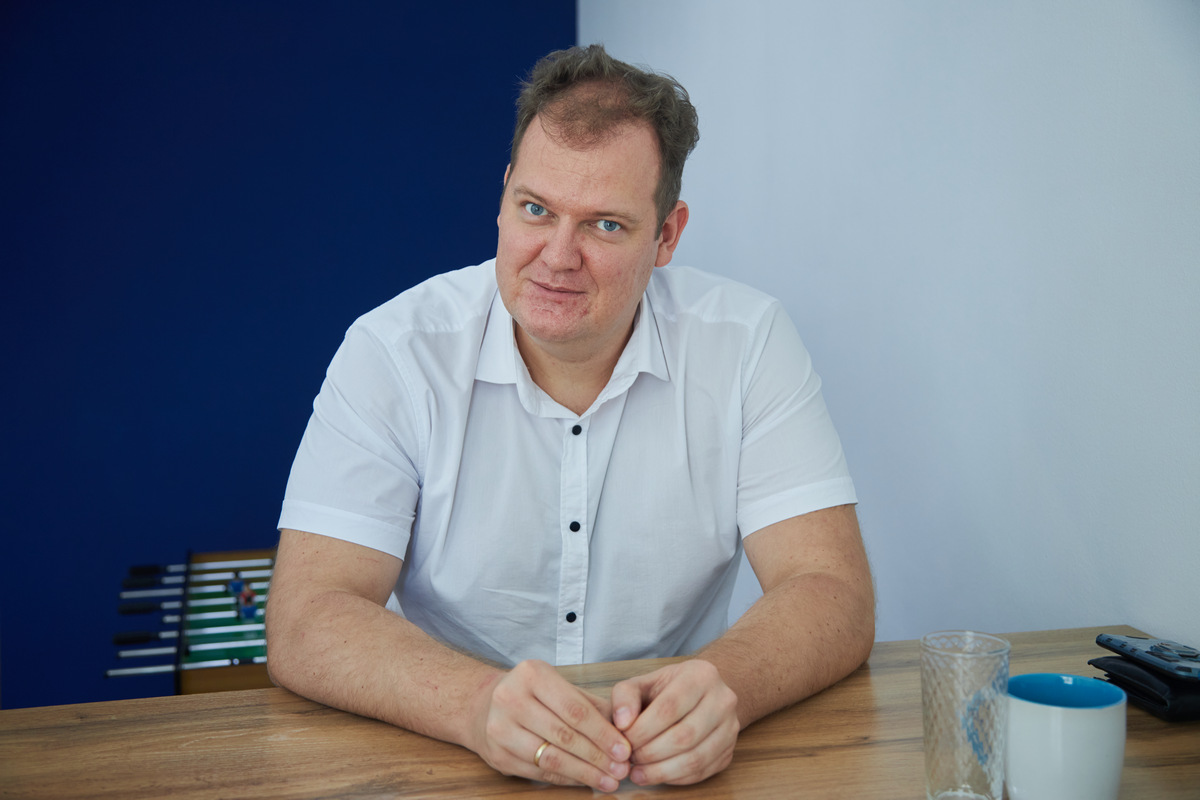 Primarily, the appeal of computer vision and AI to investors gained momentum after 2012, coinciding with the utilization of graphics cards, substantial datasets, and millions of images to educate neural networks. Notably, the outcomes were remarkable, with instances of constructive technological application in the business landscape. However, Kazakhstan lagged behind in the implementation of contemporary trends.
Consequently, it took approximately four years for Verigram to bridge this gap and establish itself as a prominent player in the global technology arena. This endeavor seemed nearly insurmountable, given that startups valued at over USD 100 million were part of the top 20 ranking.
— In 2017, how many companies were involved in comparable solutions?
Adlet: —The singular local company deeply involved in computer vision technologies was Sergek Group, established by Kairat and Aset Akhmetov. Generally, within the market, sectors like production and banking primarily relied on technologies offered by international providers.
Consequently, local solutions were nearly absent, while there was a noticeable increase in distributors specializing in imported technologies.
«The decision-makers would often convey, "Your work is significant, but the timing might be premature for us"»
— When working on a product as intricate and unfamiliar as this, I presume you must have taken into account the market and its challenges. How did you envision your specific niche?
Adlet: — Initially, we didn't identify a specific niche. Instead, we recognized the potential of computer vision and acknowledged our substantial engineering expertise.
Regarding applications, we had several choices. Among them was the prospect of biometric person identification, which is now our current focus. However, the outset was challenging. Conversations with potential clients like banks and telecom operators consistently encountered the same hurdle – decision-makers acknowledged the significance but timing wasn't in alignment. Our team invested significant time in such discussions during that period.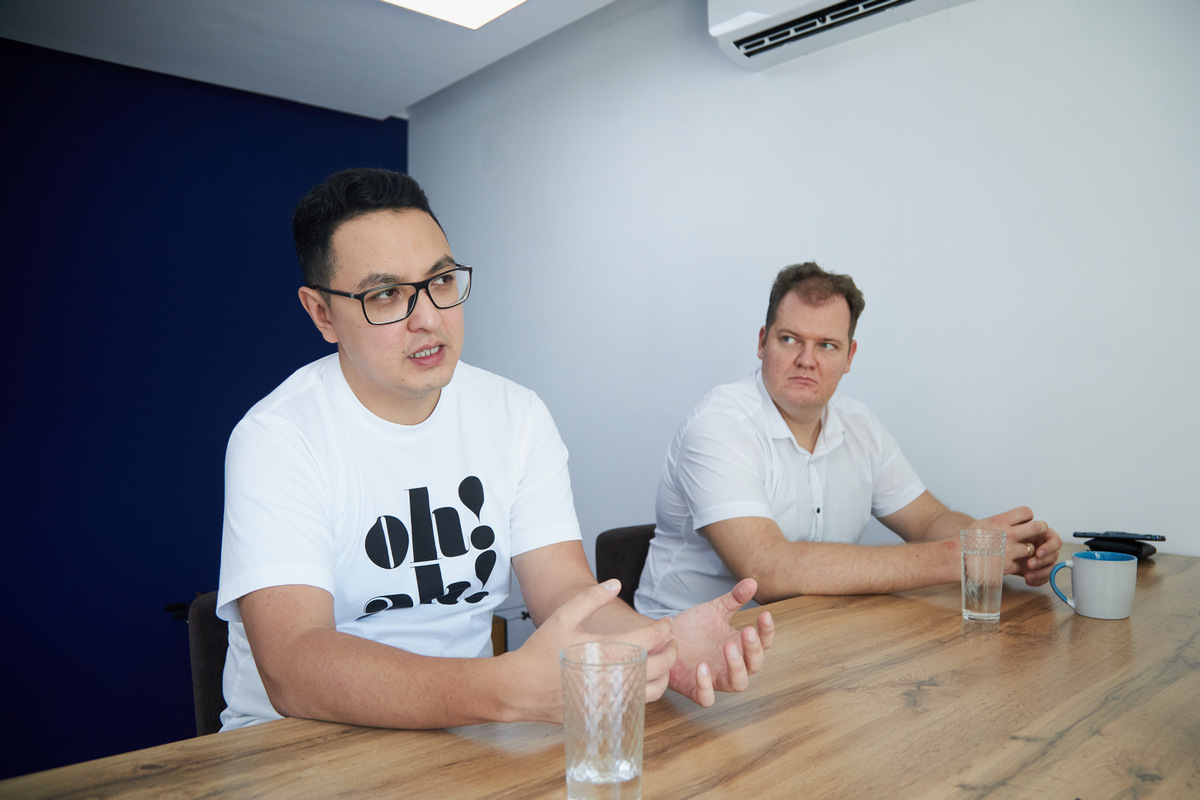 Igor: — Right from the outset, I possessed a distinct comprehension of our niche, and it revolved around document recognition. I must admit, it's not the most enticing field in terms of market scalability, given its specificity. Nevertheless, our strength lies in our expertise within this domain, and this is where our competitive edge comes into play due to the lack of local counterparts.
When castdev entered the picture, we observed a reasonably positive outcome. We successfully attracted numerous promising potential clients who expressed a keen interest in reviewing our MVP.
— How did you perceive the feedback indicating that companies weren't interested in your product?
Adlet: — Numerous companies within this industry were grappling with more pressing issues. Many banks, for instance, lacked a fully functional application during that period. The prevailing approach involved adhering to traditional methods and viewing automated verification as a potential risk, prompting them to build their processes primarily through their branches.
This skepticism also influenced our team's direction. We temporarily suspended the verification product and engaged in passive customer outreach. Simultaneously, we endeavored to apply computer vision technology to other projects. For instance, we crafted video analytics solutions for retailers.
Throughout the initial year, we formulated approximately 20 distinct hypotheses and reached out to every company across Kazakhstan.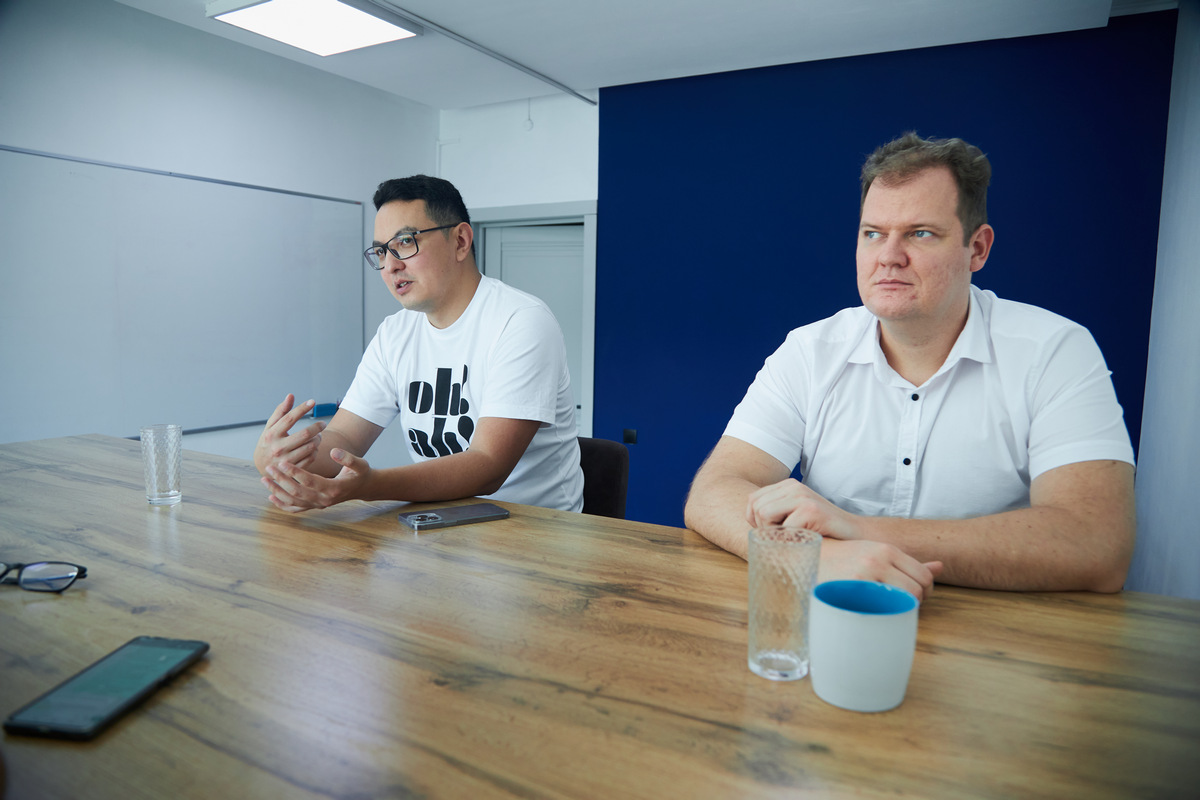 — What was the time frame between conducting the initial problem interviews and developing a functional MVP?
Adlet: — Approximately six months after Verigram's inception, we were actively in search of a marketable idea. Our initial product was designed for a particular order: a document recognition system aimed at sparing operators or managers from the manual entry of data. Development commenced in October 2017, and within a span of nine months, we had a version that was ready for customer demonstration.
Interestingly, this timeline significantly influenced our team's cohesion. It's worth noting that conventional startup advice emphasizes the swift creation of an MVP within a couple of days. However, the intricacies of computer vision introduced unique challenges to this timeline.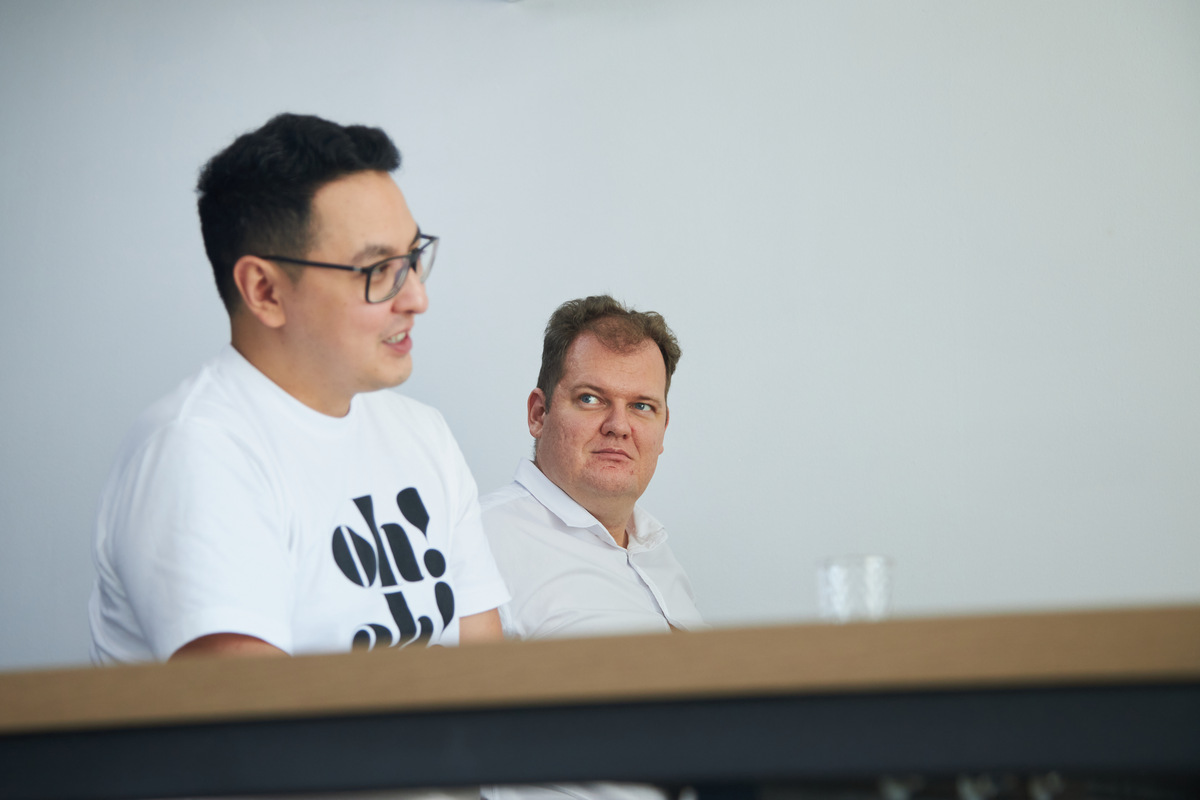 Igor: —I concur. The primary challenge with AI systems is that they seldom achieve a state of being consistently functional or entirely dysfunctional. Constructing a model is a time-consuming process – the more time invested, the higher the likelihood of successful recognition.
Undoubtedly, we could have presented a commendable prototype within a couple of months. However, in a real-world customer context, such a system would amount to ineffective software, ultimately impeding operational efficiency.
«Initially, Verigram contemplated entering the USA and India markets; however, the company ultimately chose to establish its presence in Southeast Asia»
— Who held the responsibility for sales within the company?
Adlet: — Uakhat Bastimiyev takes on the role of the main sales representative, and I support him in this capacity. Presently, he is in Vietnam spearheading Verigram's international expansion efforts. Additionally, Chingiz is also present in the same location, primarily concentrating on the technical aspects of implementing the initial pilot projects.
— So the question is for you. What was happening on the market in terms of demand when you appeared with the first functioning product?
Adlet: — We opted to concentrate on sectors that were most receptive to innovation, such as the telecom and banking industries. Numerous meetings were held with company leaders. Eventually, we reached an agreement for collaboration with Beeline Kazakhstan. In 2018, we initiated the development of a biometric identification system, and by 2019, our partner witnessed the initial outcomes of process automation and subsequently took charge of independently implementing the system across all areas.
The onset of the coronavirus pandemic in 2020 surprisingly worked to our advantage. The demand for digitalization experienced a significant surge, prompting companies to approach us. It seems that Verigram found itself in the right place with a ready product at precisely the right time, a stroke of luck that greatly benefitted us.
— In which year did you come to the realization that you could potentially earn more overseas than in Kazakhstan?
Igor: — To be honest, this realization didn't strike us all at once. Right from Verigram's inception, our team harbored aspirations of acquiring a global clientele.
However, it's conceivable that we erred by dedicating a substantial amount of time exclusively to the domestic market. In hindsight, we should have ventured into international markets sooner. This pivotal decision was eventually taken in 2022 when we established offices in both Vietnam and Singapore.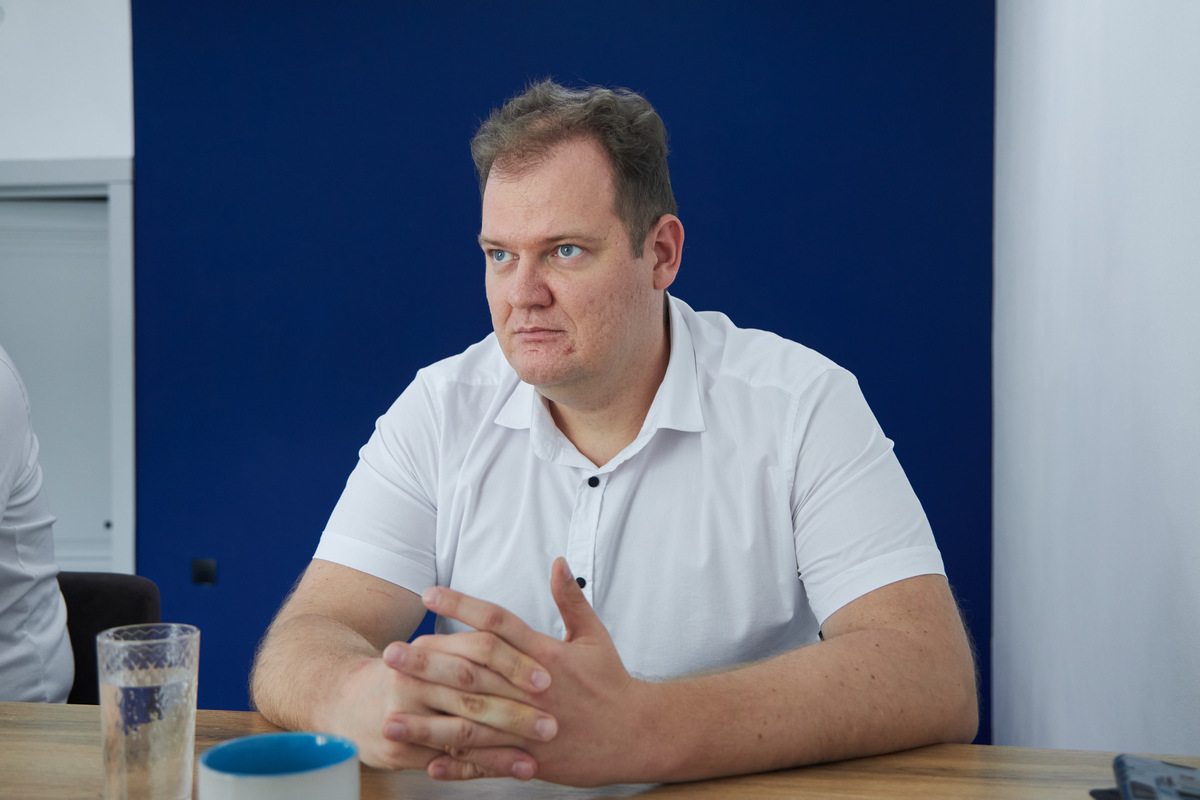 Adlet: — Irrespective of other considerations, Kazakhstan remains a favorable market for Verigram. In this context, we had the opportunity to evolve into a comprehensive company.
— What led to your expansion into Southeast Asia?
Igor: — Initially, our considerations revolved around the USA and later India. However, both options were dismissed due to the intricate nature of the B2B market. Establishing a presence and operating successfully there would require at least several millions of dollars and an extensive network of contacts, spanning at least a year.
Consequently, our attention shifted towards Southeast Asia, encompassing Vietnam, Malaysia, Indonesia, and Singapore. Initially, we participated in exhibitions to make connections. Subsequently, recognizing the need for a distinct legal entity within the local jurisdiction, we established an office in Singapore.
— Why do you need offices?
Adlet: — Our fellow startup peers advised us that this approach offers the simplest method to initiate pilot projects with local companies. In Asia, relationships within the B2B sector heavily rely on trust. Regional companies tend to have more confidence in their local counterparts compared to entities from Kazakhstan. This practice operates in a manner where establishing an office in Singapore, for instance, affords you the status of being treated akin to a local entity in Singapore. This same principle applies to Indonesia, Vietnam, and Malaysia as well.
«By the end of 2023, we aim to achieve a gross profit of USD 1 million»
— As we wrap up, I'd like to inquire about your upcoming plans. What can we anticipate from Verigram in the coming year?
Adlet: — Our primary focus is directed towards establishing stability within Southeast Asia. Our overarching goal entails fostering even deeper trust among our customers and maximizing the number of successful collaborations.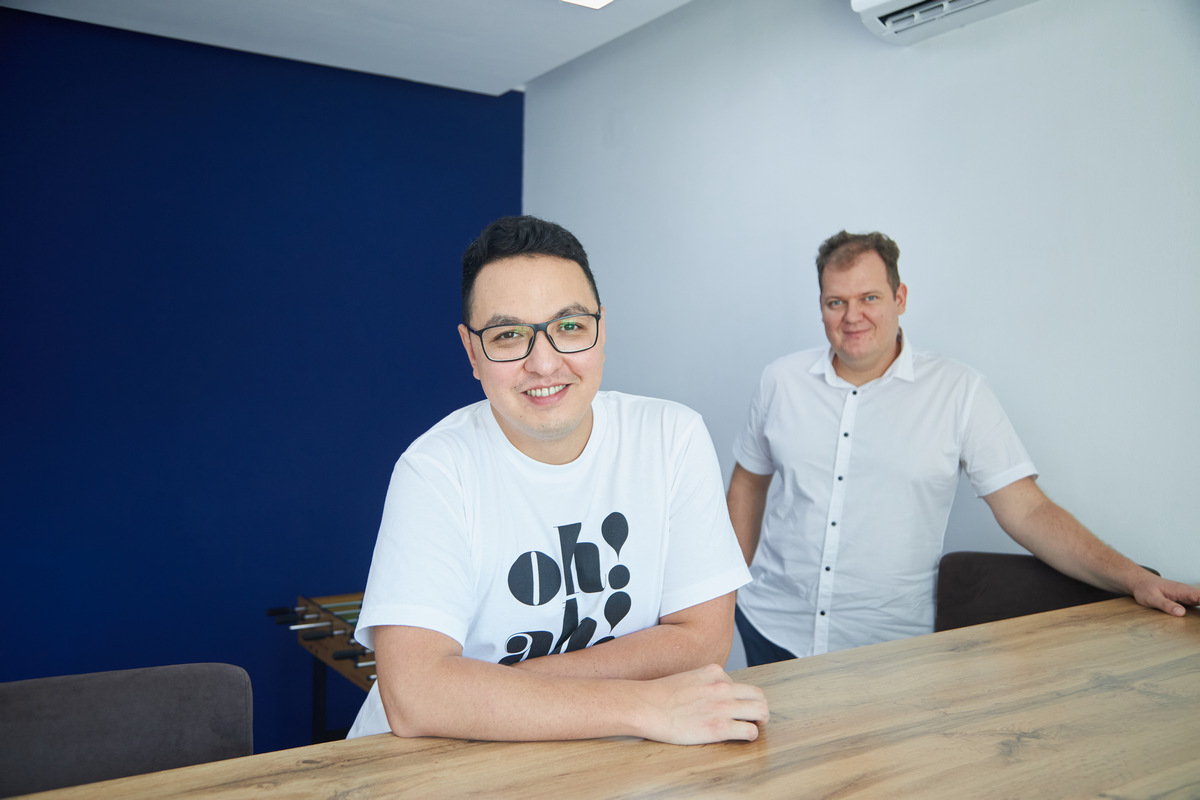 Additionally, our commitment to research and development remains steadfast. With our current product having reached the five-year mark, maintaining innovation becomes crucial, especially as we enhance our functionality. This drives the need for conceiving fresh solutions that will contribute to our potential. Among these innovative possibilities is the utilization of AI for business transaction analytics.
Shifting our attention to quantifiable achievements, our annual revenue has consistently doubled, despite external adversities and global challenges. By the end of 2023, we aim to achieve a gross profit of USD 1 million.