Alibek Narimbay's Journey: From Computer Club Owner to AI-Powered Startup Founder, Aiming to Make Biometric Kazakhstan's First Unicorn
Publish date:
20.07.2023, 15:33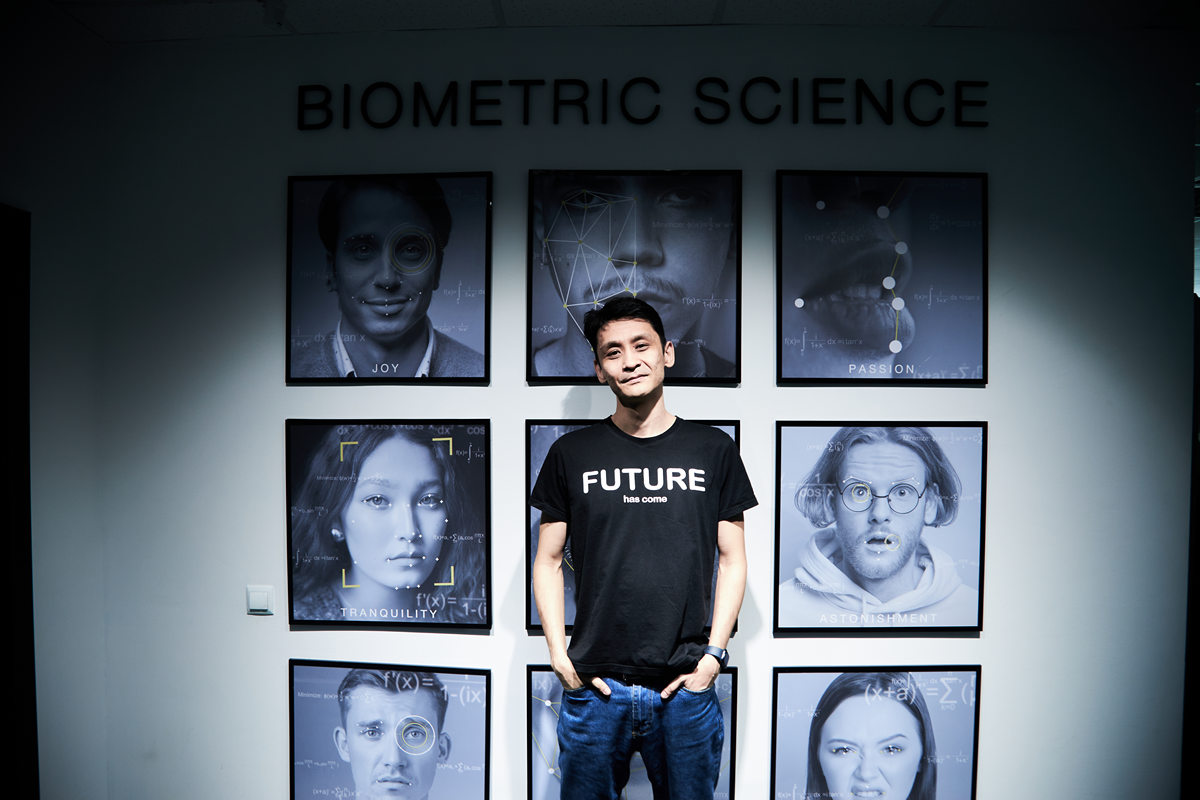 Digital Business, in collaboration with Astana Hub, has recently launched an exciting initiative called 100 Startup Stories of Kazakhstan. The project aims to showcase the inspiring journeys of Kazakhstani entrepreneurs and Astana Hub participants from various countries who are revolutionizing the tech industry with their innovative products and services. We believe that one of them will eventually rise to the status of a Unicorn company, thereby elevating Kazakhstan's reputation in the global IT market. Through this endeavor, we hope to ignite the spirit of entrepreneurship within readers and encourage them to establish their own creative startups.
The project is available in three languages – Kazakh, Russian, and English, and is absolutely free for our heroes. If you are interested in being a part of this inspiring initiative, feel free to reach out to us at editor@digitalbusiness.kz.
«It wasn't a journey defined by suffering, but it certainly had its tough moments», Alibek Narimbay, the CEO and founder of Biometric, laughs as he reflects on the early days of his entrepreneurial venture, opening his first computer club in Kazakhstan over a decade ago. The memories of sleepless nights, mediating conflicts among students, and handling the occasional drunken fights all come rushing back. The journey continued with a chain of successful computer clubs, steadily increasing his income, and a venture into an entirely different sphere – startups.
Alibek, during his interview with Digital Business, discussed his inspiration to launch an AI-powered project back in 2017, the ease of partnering with the government, and his decision to relinquish the sale of profit-making hardware. Additionally, he shared his vision for Biometric to become a unicorn by focusing on key factors that will drive its success.
«A well-established computer club had the potential to generate a net profit of 1 million tenge per month»
– Your first business was a chain of computer clubs. Was it a childhood dream or a strategic decision?
– It was actually a combination of both factors. As an enthusiastic gamer, I spent a considerable amount of time in computer clubs, competing professionally in games like StarCraft, Counter Strike, and Quake. When I was 16, the owner of one of the computer club chains approached me and my friends to develop a program that could monitor time usage and block computers when needed.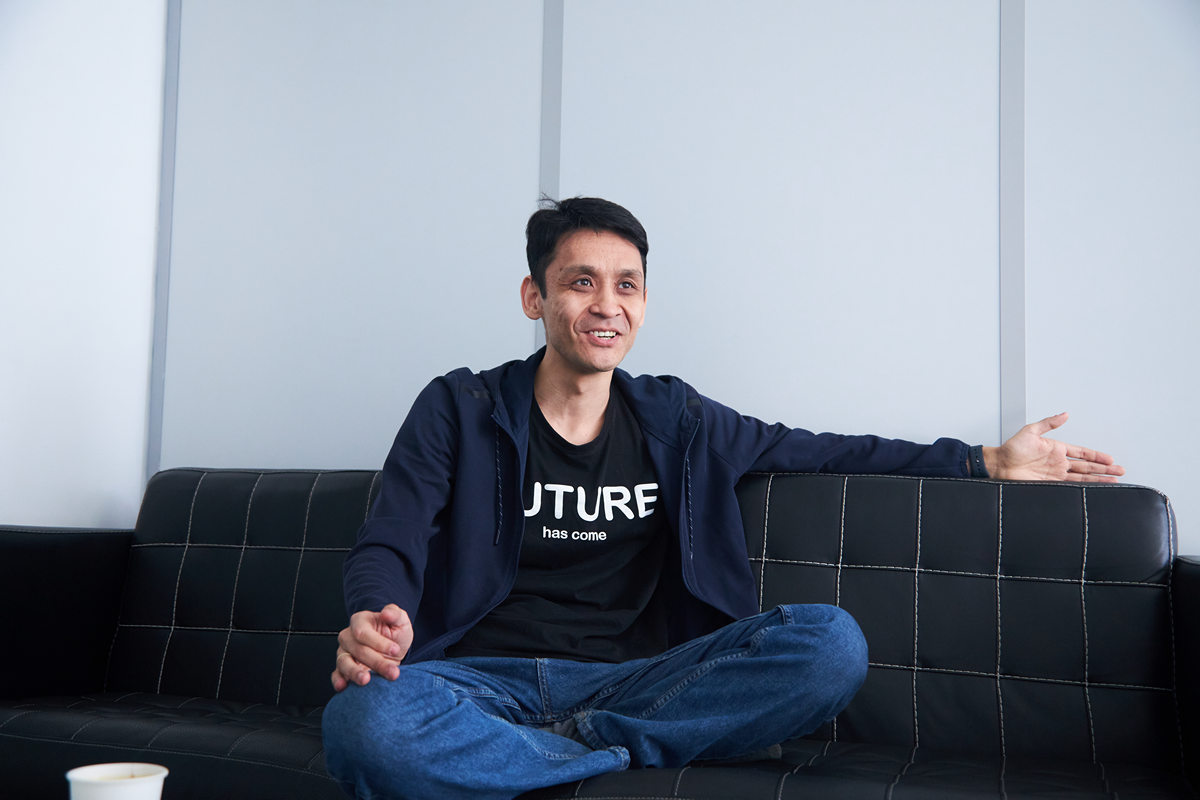 Gradually, I started immersing myself in the workings of computer clubs, observing their functioning and the money flow. During my time as a student, I came to the realization that computer clubs held substantial potential as a viable business. In 2010, I made the decision to take the plunge and establish my very own computer club. Procuring retired equipment from the men I developed the program for, I launched my first club.
– How much profit did the computer club business generate at that time?
– One club could bring in an estimated net profit of around 400,000 tenge per month. For a well-established and popular computer club, the profit could reach up to 1 million tenge per month. During the peak, when the franchise and chain expanded to 13 clubs, my earnings amounted to several dozens of millions of tenge per year.
Furthermore, we ventured into marketing contracts with various brands. For instance, Coca-Cola paid us nearly the equivalent of what one club earned for displaying its ads on the monitors. So I had a substantial income and wasn't financially strained.
– So what motivated you to give up that business?
– Running that business is quite challenging. The issues aren't solely related to the expensive equipment. There's always some sort of trouble happening – whether it's fights between individuals, thefts, drug users getting caught by the police, or incidents of food poisoning from hamburgers.
Another aspect involved dealing with regulatory bodies such as firefighting authorities and sanitary-epidemiological inspections. One notable example is the outdated regulations from the 1970s, which state that one computer should occupy 6 square meters of space. Consequently, this implies that in a 100 square meter area, I cannot have more than 15-16 computers. However, the regulators fail to consider that modern computers require less space compared to those used 40-50 years ago.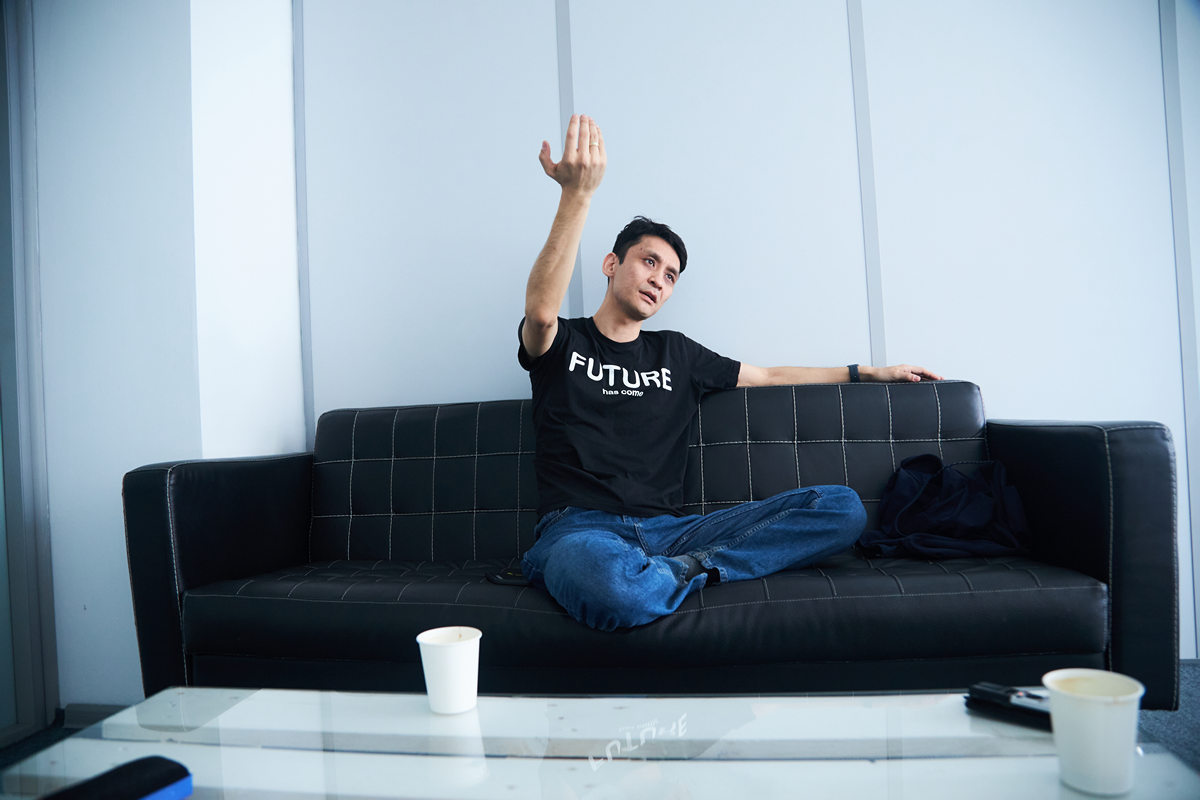 Issues with licenses were a constant challenge, particularly when using pirated software. One day, I was questioned about paying for the copyrights to play background music. In response, I couldn't help but ask, "Whom am I supposed to pay? Jay Z? Will you pass the money to him?"
Throughout the last 2-3 years of my work with computer clubs, there wasn't a single night when I wasn't interrupted from my sleep. While it might be manageable when you are young, over time, your energy resources get depleted.
– So, what motivated you to launch a startup? It is an industry that demands considerable time and energy, and is not always profitable.
– I was fascinated by the concept when I learned about a person who received a grant of 10 or 15 million tenge for developing an application that allowed remote control of lamps. By that time, we already had a similar system in place for remotely controlling computers and electricity. Inspired by this, I decided to present it as a smart home, but unfortunately, the idea did not succeed.
Nonetheless, the startup idea had a strong hold on me, and it refused to fade away. I firmly believed that this path led towards the future, and embracing technology was the way forward. I embarked on my journey with the Realtor24.kz project (a database for buying and renting properties without intermediaries) and the OK Auto application for checking and paying fines related to traffic violations.
«We engage in Business-to-Government (B2G) collaborations through partner suppliers, where we operate as subcontractors»
– How did the idea with Biometric emerged?
– I began developing an interest in programming during my school days and have consistently kept up with IT news ever since. It was crucial for me to monitor the industry's direction and progression. In 2016, Google's announcement of transitioning from a Mobile first to an AI first policy caught my attention. The following year, Apple introduced the first Face ID, and Amazon's top executives started discussing their move towards AI development. It became evident that the era of artificial intelligence was dawning, signaling the birth of a global trend.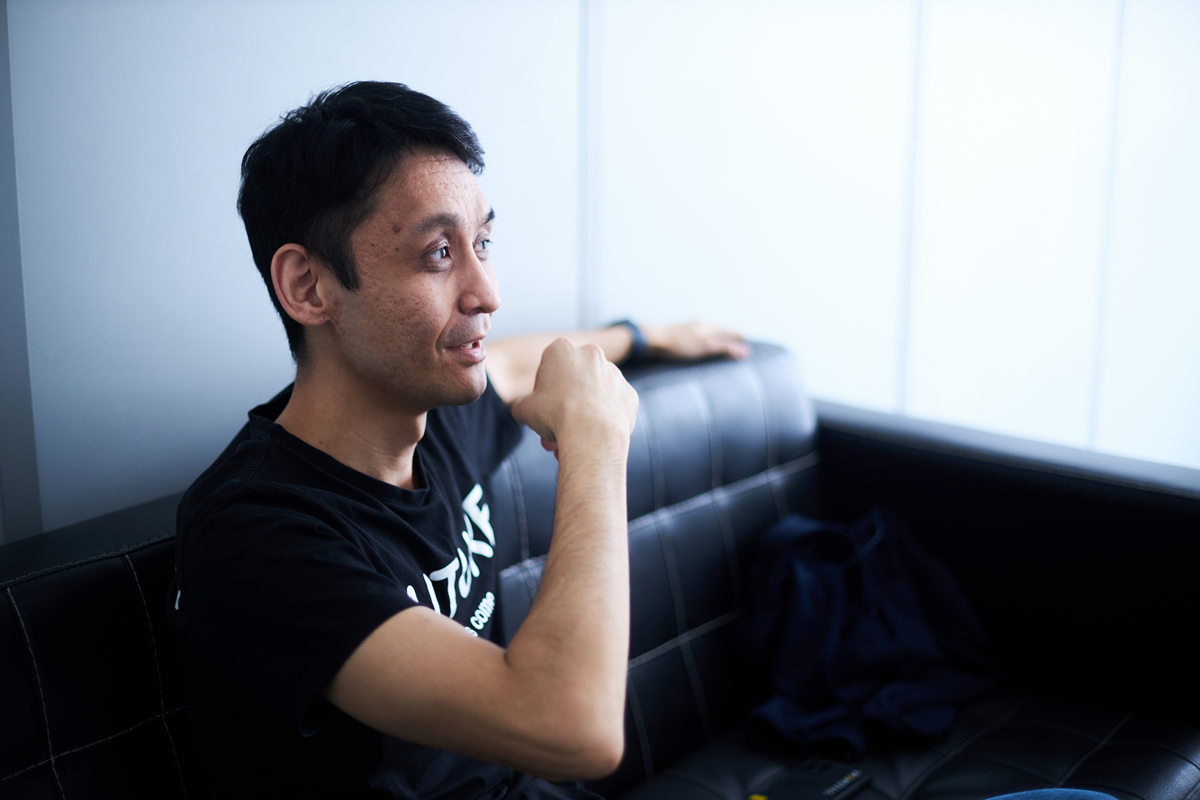 In 2017, I initiated work on Biometric. Assembling a team wasn't challenging since I had connections with specialists interested in AI and equipped with the skills to develop the recognition algorithm, thanks to my studies at the RPMS (Republican School of Physics and Mathematics).
The financial aspect proved to be considerably more challenging. Creating such a project involved significant expenses, and I required approximately 100 million tenge to develop and launch the first working MVP. Since we were dealing with both software and hardware production, including ATMs and tablets, the costs were substantial.
Therefore, I approached business angels with the idea, and due to my positive reputation among investors, I managed to secure the required amount. Investors were confident in my ability to deliver the product successfully. However, uncertainties remained regarding the sales trajectory.
– How long did it take to find customers?
– Biometric has become a valuable asset to MFOs (Microfinance Organizations) that offer instant loans. They required a solution capable of swiftly verifying potential borrowers. Our system was tasked with verifying if the individual is a physical person and not a deep fake or footage. Additionally, it needed to ascertain if the provided ID belonged to the person, read the data, and transfer it to the First Credit Bureau. Based on the information, the scoring system determined whether to grant a loan. If all requirements were met, the agreement was automatically generated, and the borrower received an SMS with a code to sign the agreement and access the funds.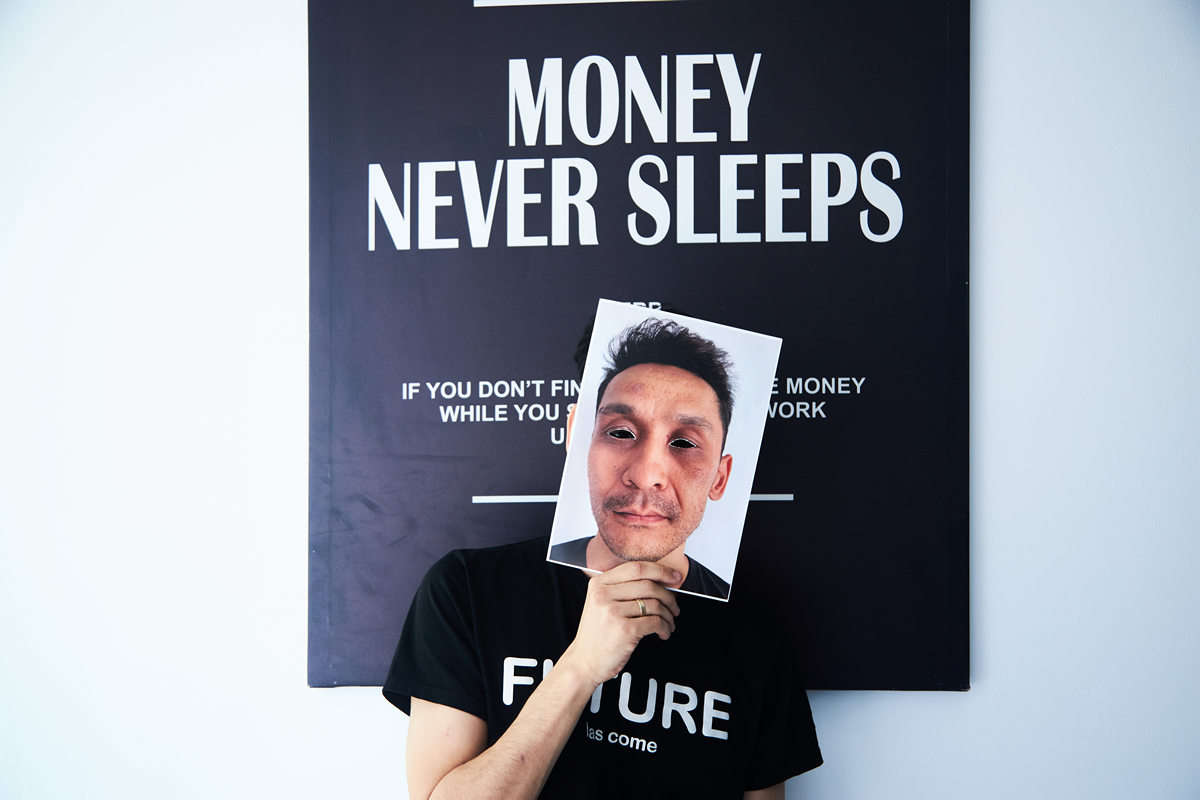 Following that, bookmakers and B2G segments, including akimats (local councils), schools, and factories, also became interested in Biometric's services. For akimats, we serve as the HR management system, monitoring employee attendance. The centralized control of all government offices is managed from Astana.
By the way, we played a role in resolving the issue of ghost employees. In the past, certain public officials would hire their relatives or friends within akimats, and they would receive salaries without actually attending the work. The security personnel would simply stamp their ID cards at the checkpoint, and that would be the extent of the verification. However, with the implementation of Face ID, such practices are no longer possible.
The same situation applies to the factories as well. Moreover, we are considering implementing an instant advance payment feature, enabling employees to receive their payment in advance after working for half of the month by simply using the application and going through the biometric verification process.
– Was it challenging to establish connections with B2G? It is often noted that businesses, particularly those in the tech sector, face difficulties in selling their solutions to the government.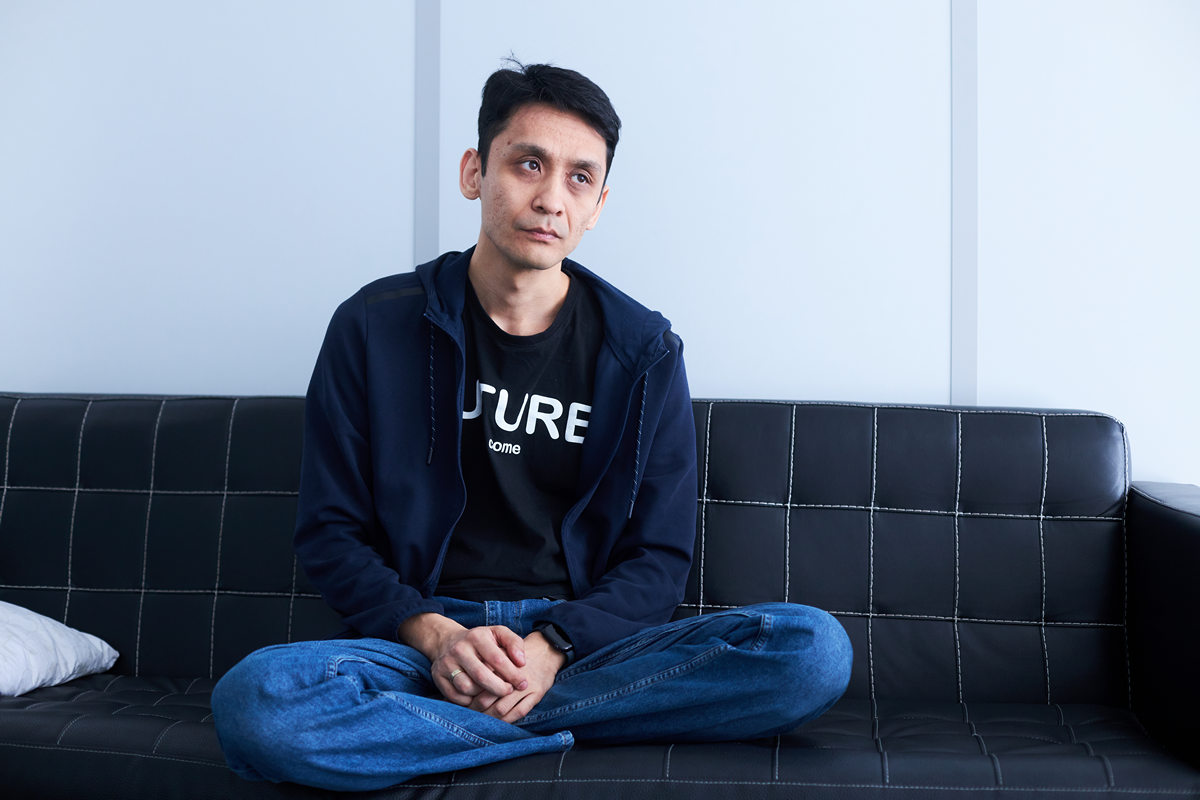 – We collaborate with B2G through partner suppliers, acting as subcontractors, and they handle all the bureaucratic aspects. Directly working with the government is not preferable for us as it tends to be time-consuming, and startups always prioritize speed. Additionally, the government usually operates on post-payment terms, while we require prepayments to avoid cash shortages. Hence, we made the decision to involve intermediaries who purchase the system from us and then sell it to the government.
– Biometric serves as a technology partner for the Ministry of Education of the Republic of Kazakhstan in the Unified National Test and as a biometrics provider for the National Bank of the Republic of Kazakhstan. Do you collaborate directly with these authorities or through intermediaries?
– Regarding the Unified National Test, there is a private company that collaborates directly with the Ministry, and we function as a technical subcontractor. Our role is to verify whether the actual enrollee is present for the test or if it is someone resembling them. Once confirmed, the system generates the designated place number for the respective enrollee. This measure is taken to minimize the possibility of cheating during the test.
Regarding the National Bank, our approach differs. They have an ID Exchange Center where all banks and MFOs send client data, including biometrics, IIN (Individual Identification Number), and ID. The bank then compares this information with the republican database.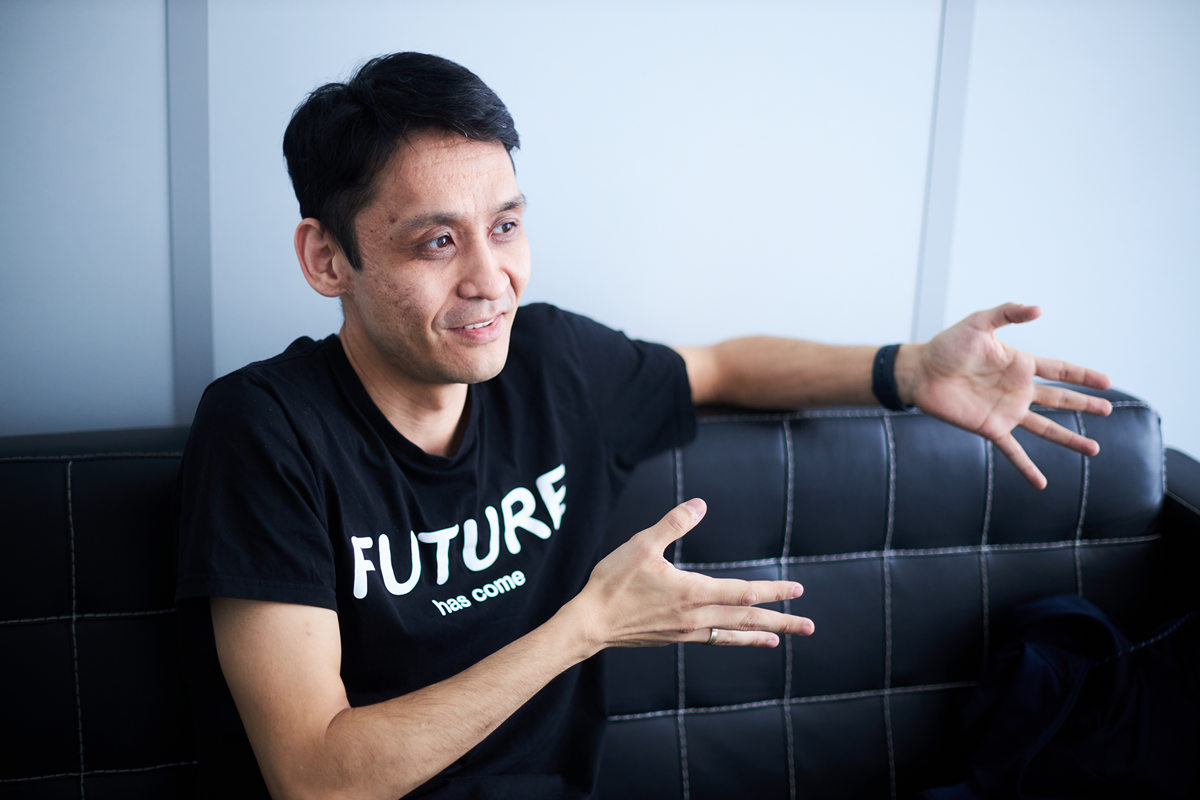 The National Bank had the intention to digitize this process, but lacked the necessary technology. Initially, they approached Russian companies, prompting us to inquire why they did not consider working with us. Consequently, Biometric became one of the five suppliers with whom the Bank eventually reached an agreement. Subsequently, the banks have the freedom to decide with whom they wish to collaborate.
«We are currently developing emotions recognition technology to anticipate human behavior»
– During the Digital Bridge event in September, your marketing director mentioned that Biometric provides three solutions: reading data from the ID, comparing two faces for similarity, and determining if the person is genuine. Are there any recent updates or new solutions that you offer?
– Yes, we have a new solution – search by face. This feature aids in identifying criminals by allowing you to upload a photo into the system, which then retrieves all publicly available information about that person within a matter of seconds.
We are also in the process of developing emotions recognition technology to anticipate human behavior. The idea stemmed from my observation of borrowers at MFOs who seemed to have no intention of repaying their loans from the start. This led me to wonder if it would be possible to predict such situations using emotions recognition technology.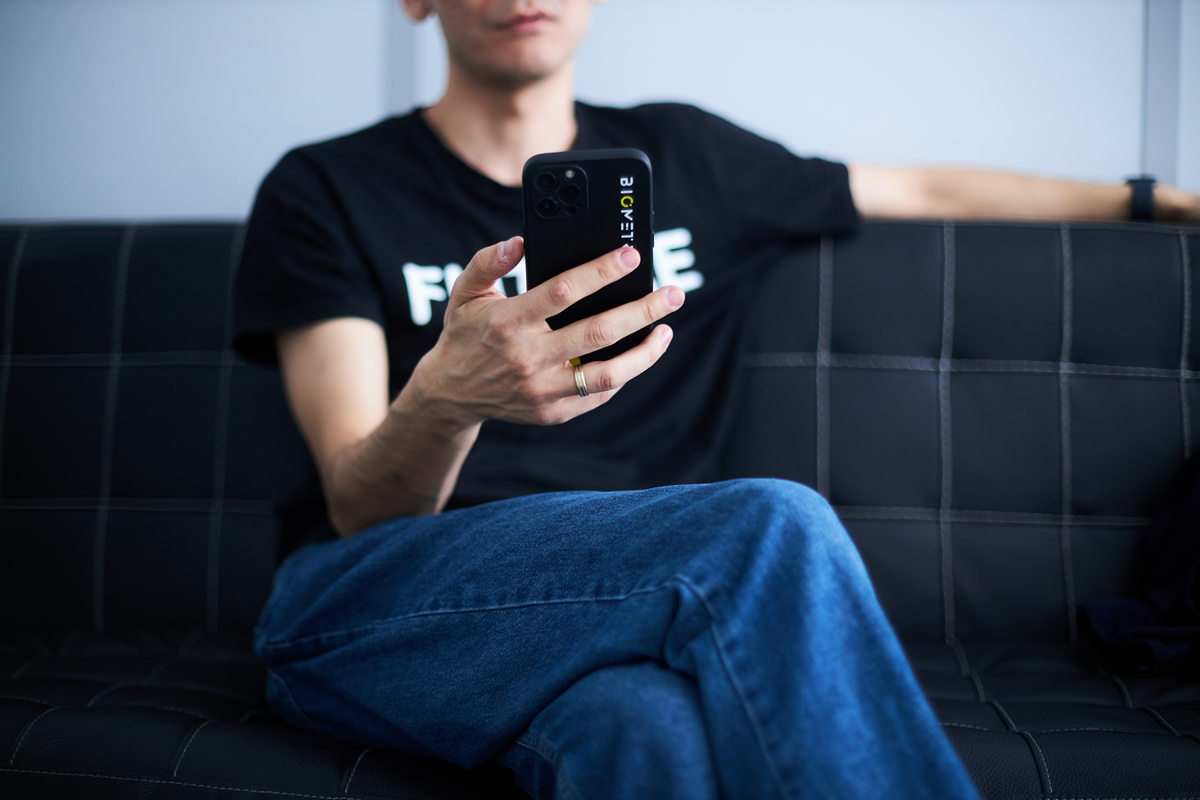 Upon further research, I discovered that there are specialists proficient in reading human emotions. I reached out to an expert in micromimics in Russia and provided him with ten 3-second videos of individuals taking loans. Surprisingly, he accurately identified three of these people who failed to repay the loans with ease.
Subsequently, I became intrigued with the idea of teaching AI to perform the same task. We delved into the topic but soon realized that we lacked sufficient resources. This endeavor demands subject matter experts and a substantial amount of data. As a result, we have temporarily postponed the development process, but we firmly believe that this is the future.
– All these resemble Orwell's Big Brother from "1984" who is watching you…
– This situation is akin to a hammer, which can be used to kill or to construct a house. I believe that the government's primary interest lies in ensuring safety and preventing crimes rather than engaging in spying activities.
We maintain strict confidentiality regarding our database and do not disclose it to anyone. The information provided by banks, MFOs, the Ministry of Education, and other institutions remains stored on their respective servers. Our role is limited to integrating our algorithm, which tracks the number of transactions.
– Where do you source the data used to train your AI?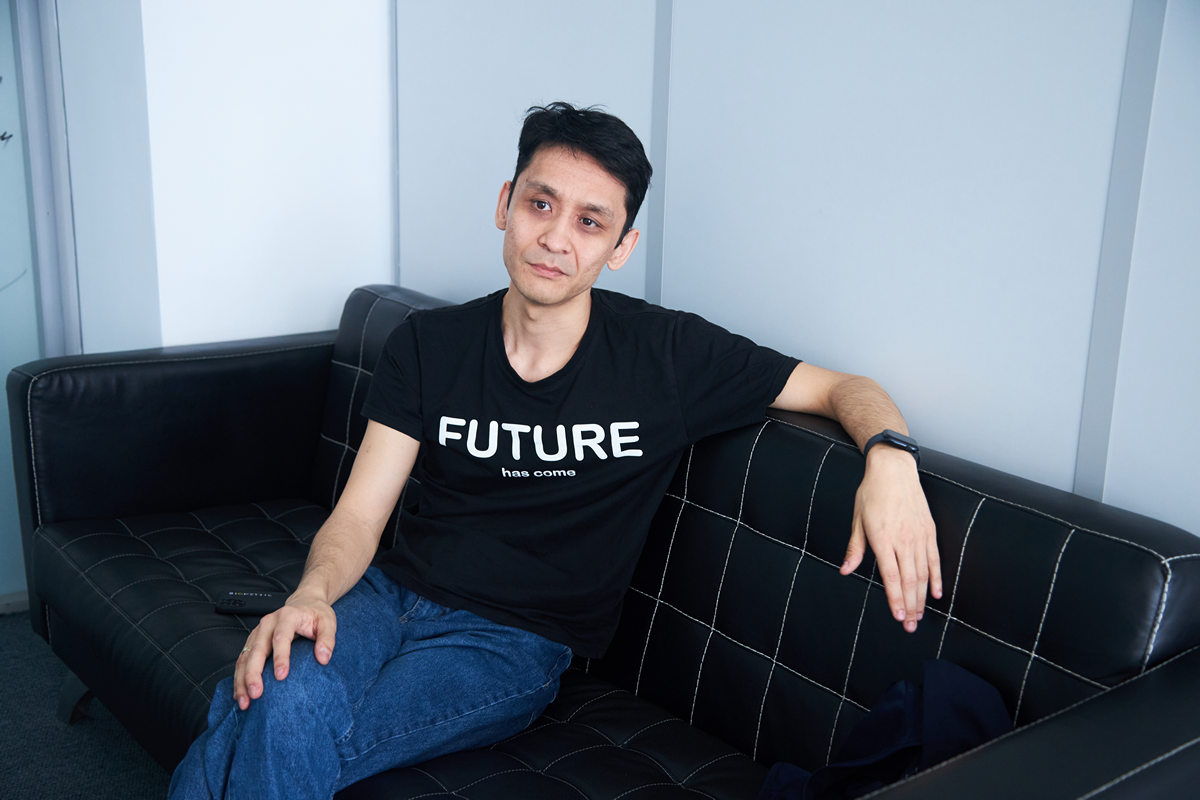 – To train AI, approximately 100,000 photos and videos are required, and we purchase all of them. For instance, I offer individuals 100 tenge and request specific types of photos: in the dark, from the side, from different angles, and so on. All participants provide their consent for this process.
«The sale of devices accounted for 90% of the company's profit. However, I made the strategic decision that selling software holds greater potential.»
– Last year you discontinued hardware sales and shifted your focus solely to software. Why?
– It was a challenging decision. Although the sale of devices contributed to 90% of the company's profit, I chose to prioritize selling software due to its greater potential and scalability opportunities. The world is progressing towards a digital future.
It took us a year and a half and USD 200,000 to develop smartphone software, which has now become an API – a code that can seamlessly integrate into any mobile application, website, or hardware. This enables us to operate globally. Currently, all that remains is to add the algorithm to the client's server.
– Where does your current source of revenue come from?
– We transitioned to a transactional model of monetization, where we charge 10 cents for each biometrics pass. Typically, companies purchase 100,000 transactions in bulk.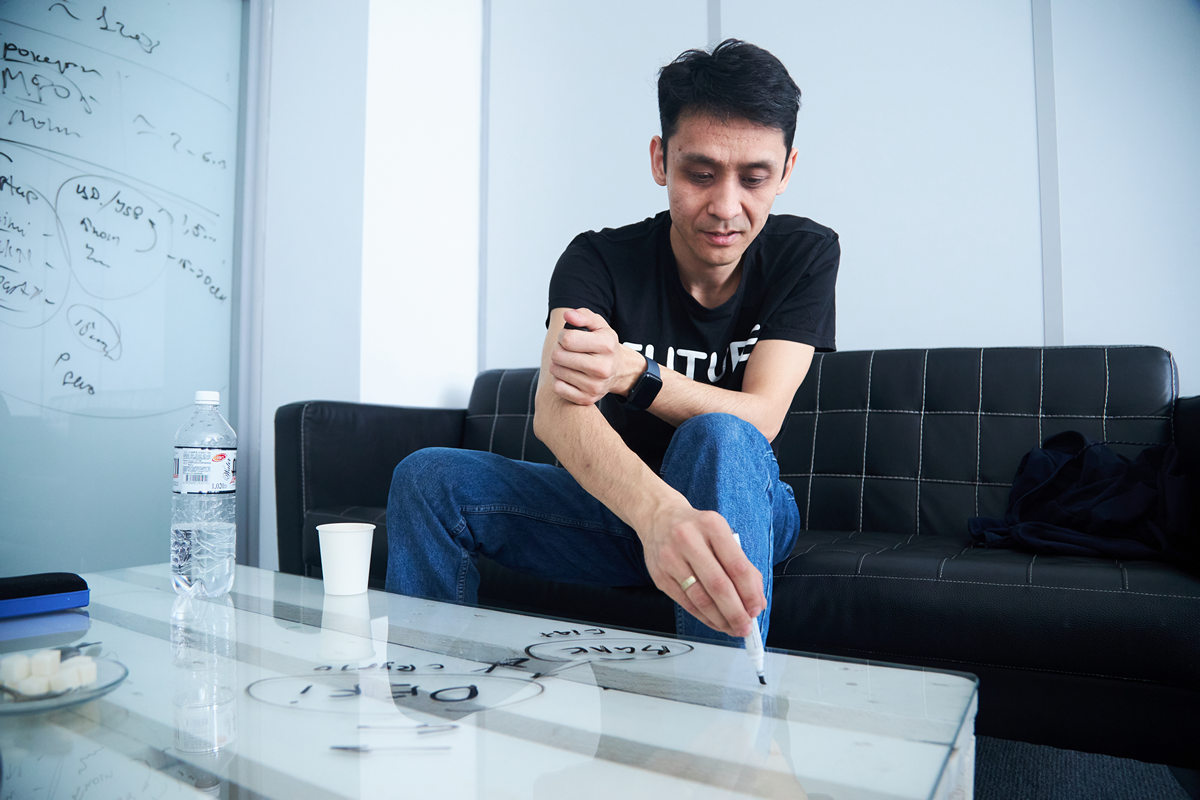 This step significantly improved the economy. It reduced the barrier for entering new markets, as we no longer had the costs associated with assembling and installing hardware.
– How many transactions via Biometric do you have?
– We currently have approximately 10-20 thousand transactions daily. However, my aim is to reach 1 million transactions daily within the next year, which I believe is achievable. We already have pilot projects with three companies that each have over a million transactions monthly. Additionally, there are enough organizations in Kazakhstan that can potentially provide up to 500 thousand transactions daily, supporting the feasibility of our goal.
– Biometric has already begun expanding to global markets. You are working with companies from Kyrgyzstan and Uzbekistan, have registered an office in Delaware, and have plans to enter the SEA and MENA markets. Do you have any concerns about potentially spreading too thin by entering all these markets simultaneously?
– Currently, we lack the necessary resources to enter all these markets simultaneously. Therefore, we are taking a step-by-step approach. The opening of our office in Delaware was not primarily aimed at winning the US market but rather for venture purposes. Investors tend to feel more comfortable working with an American company. As for the SEA and MENA markets, our plan is to establish operational offices in Singapore and Dubai.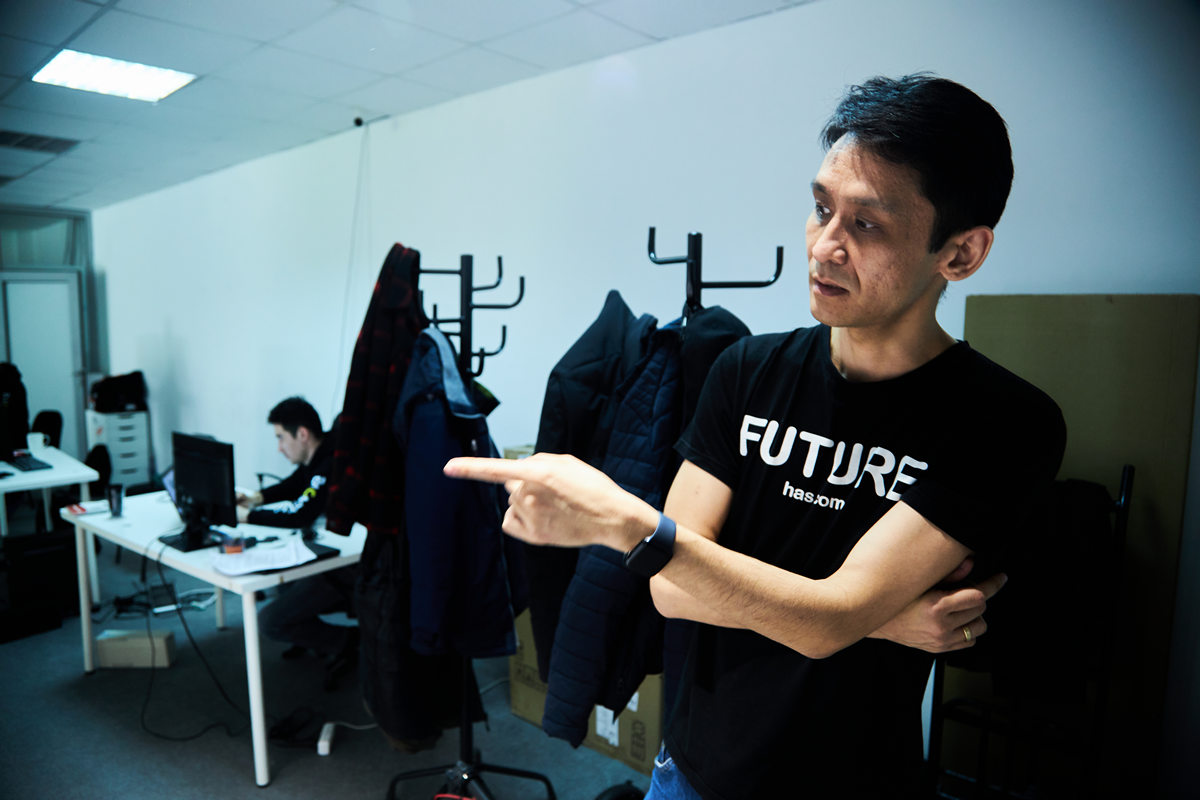 Our current focus is on the SEA region, with particular interest in Indonesia and Malaysia. There's a good deal of work.. We have already initiated collaborations with partners and country managers who will promote our product in these markets.
– Did you decide to start with the SEA region because Kazakh startups, such as Clockster founded by Erzhan Ryskaliev, are already operating there?
– Yes, among other factors. I have known Erzhan for a long time, and our partnership with Clockster has been ongoing for 5 years now. Currently, he is assisting us in entering the Indonesian market. He introduced me to local lawyers and accountants who provided us with consultations regarding money transactions.
So, this realization made me understand that we can operate in multiple countries without the necessity of establishing a company there. Instead, we can simply sell our technology and issue invoices through a special B2B tool.
– Does the product itself necessitate any fundamental improvements?
– Not really. For instance, Clockster can seamlessly integrate our API into its mobile application, enabling the biometrics to function effectively. The only task remaining is to train AI to read local documents.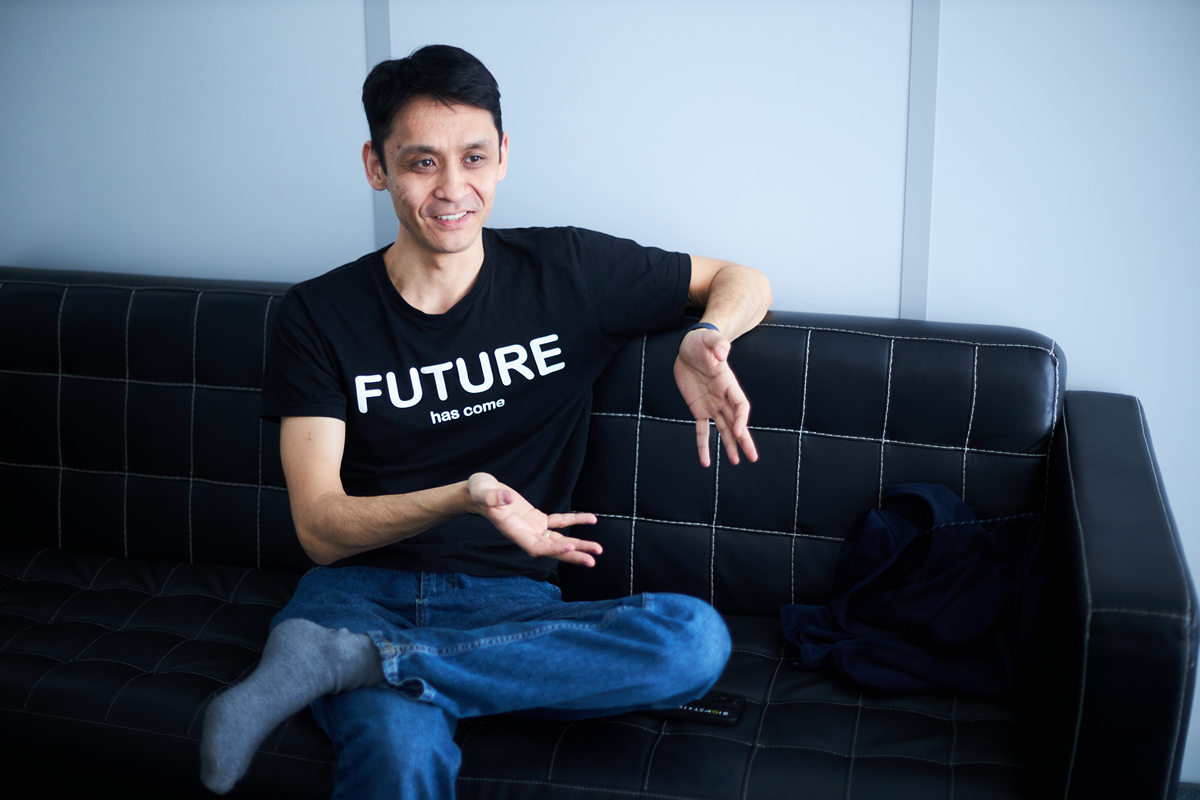 The received investments are allocated for the full launch in Indonesia. This covers expenses for R&D and hiring new local employees. A significant portion of the funds is used to purchase and process data. Additionally, the maintenance of servers incurs an annual cost of over USD 200 thousand.
To achieve a more aggressive entry into the SEA market, we will need to secure another seed funding round amounting to over USD 1 million. This financial injection is essential for executing rapid market expansion and aggressive advertising strategies to swiftly establish our presence and drive progress.
«I believe it is achievable for us to become a unicorn company within 3 years»
– In autumn 2020, you became a co-founder of the entrepreneurial investment club Shanyraq.vc. Why?
– I wanted to enhance my awareness. Learning from others' mistakes makes the process easier. Over the past two years, I have reviewed more than 350 startups. Studying their cases provides valuable insights into entering new markets, setting up payments in other countries, achieving rapid growth, and winning markets. This experience has been immensely beneficial, and in challenging situations, it equips me with numerous ideas to tackle new markets effectively.
– Does this work distract you from your project?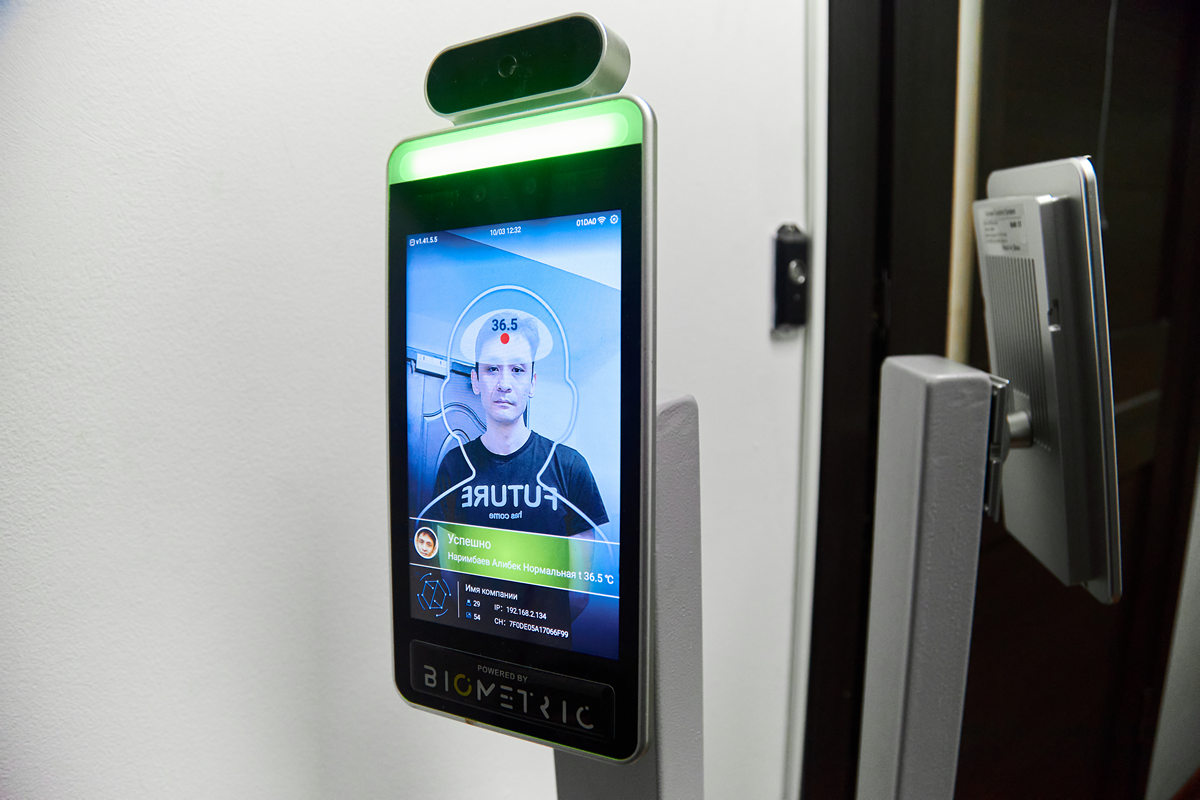 – I dedicate no more than 5% of my time to the fund. We have numerous experts from various major companies who select startups via Zoom. Every Wednesday, we spend around 1 hour on this process. On Saturdays, we listen to pitches. I don't directly participate in transactions when investors enter. There have been occasions where I haven't been involved for up to three months.
– You said that the Biometric mission is to become the first unicron in Kazakhstan. What do you need to achieve this?
– With the cost of a transaction being 10 cents, Biometric needs to perform 10 billion transactions. However, the price charged is only 10 cents in Central Asia. In South East Asia, the company plans to increase the price, considering that competitors in Europe charge USD 1.2 per transaction. With such pricing, the goal of becoming a unicorn within 3 years seems achievable.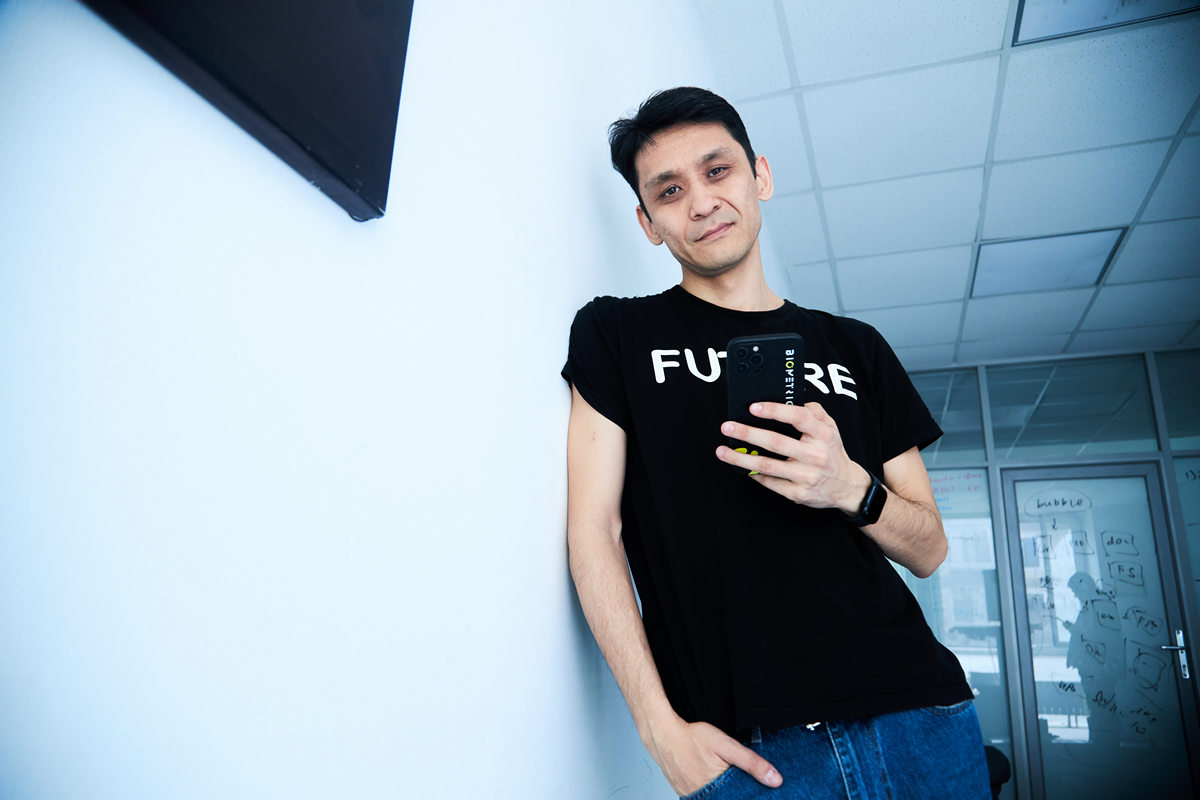 Indeed, there are many hidden threats that can pose challenges. However, I possess a clear understanding of how to attain the goal. Hacking the required markets and scaling up are vital. The key lies in having sufficient resources. The lack of resources represents the primary risk for any startup.